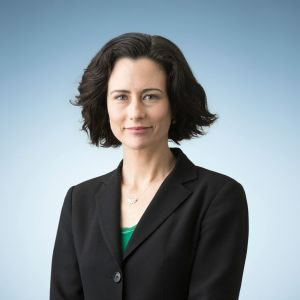 The most recent decision in the Dallas Buyers Club case provides valuable guidance to rightsholders and ISPs, write Freyja McCarthy and Brigid Dixon.
Dallas Buyers Club, LLC (DBC) filed its preliminary discovery application back in October 2014 for the details of ISP customers who it alleges have infringed copyright in its film. The application was heard in February this year before Justice Perram (with Voltage Pictures LLC added as a second prospective applicant during the hearing). Our ISP clients – iiNet, Internode, Adam, Dodo, Amnet and Wideband – opposed the application because of the risk of unfair practices being used against their customers.
Specifically, our clients were concerned that their customers would be subjected to a practice known as "speculative invoicing". Based on actions taken by Voltage Pictures overseas, the ISPs were concerned that DBC would demand sums of money that were well in excess of what might actually be recovered through the courts.
In an earlier decision on 7 April the Court foreshadowed the granting of discovery but recognised Voltage Pictures' past "speculative invoicing" conduct and the need to "impose conditions on the applicants that will prevent speculative invoicing".
On 6 May, Perram J made an order granting discovery but stayed the order pending DBC's submission of a draft letter for the Court's consideration. The Court subsequently required DBC to provide a confidential "methodology" submission in relation to the calculation of settlement sums that would be sought from account holders.
The decision handed down on 14 August is the Court's response to DBC's proposed approach to pursuing settlement with the ISPs' customers.
Claimed heads of damages
There were four heads of damages DBC proposed to claim from the ISPs' customers:
a) Damages equivalent to the purchase price of a legitimate copy of the Film (Purchase Price);
b) A substantial fee for the uploading and distribution of the Film through the peer-to-peer network, based on a hypothetical "licence fee" (Licence Fee);
c) Additional (punitive) damages based on how many other copyrighted works had been illicitly downloaded using the relevant internet account (Additional Damages); and
d) Recovery of DBC's investigation costs and legal costs of the preliminary discovery application (on a pro rata basis) (Costs).
Although in making the order to grant discovery, Perram J had found that the "jurisdictional prerequisites" of r 7.22 of the Federal Court Rules had been met, his decision not to lift the stay was based on the Court's discretion in sub-rule (2), which states that the Court "may" (rather than "must") make the order: see Dallas Buyers Club LLC v iiNet Limited [2015] FCA 317 (No 4) (DBC No. 4) at [5].
In exercising his discretion not to lift the stay, his Honour considered whether the heads of damages that were to be sought by DBC "could plausibly be sued for":
… I do accept that the Court needs to be satisfied when it exercises the discretion under r 7.22(2) (by allowing the application or, as here, by lifting an earlier stay) that what a prospective applicant is proposing to do with the information thereby garnered accords with a purpose contemplated by r 7.22. In cases such as the present, that inquiry will devolve into an examination of whether the individual monetary demands which are proposed to be made could plausibly be sued for. If they could not, then it would not be a proper exercise of the discretion to permit release of the account holders' information: see DBC No.4 at [8].
The decision in this case provides useful guidance for future prospective applicants in similar cases regarding the factors the Court may take into account in the exercise of its discretion. His Honour found that if DBC were only seeking the Purchase Price and Costs heads of damages, he would lift the stay on the preliminary discovery order. However, due to DBC's intention to make what the Court described as 'impermissible demands', the stay remains in place.
Impermissible demands
The Licence Fee approach to recovering damages for the uploading of the film was rejected by Justice Perram, who described the concept of a peer-to-peer file sharing user negotiating a licence with DBC as "so surreal as not to be taken seriously" : see DBC No.4 at [23]. However, this does not mean that a prospective applicant for preliminary discovery could not successfully present to the Court a reasonable basis for claiming damages for the uploading of copyright material online.
Similarly Justice Perram rejected the claim for Additional Damages based on the extent to which each account holder had allegedly infringed copyright in works other than DBC. As with the Licence Fee head of damages, this does not mean that a similar future application could not succeed if it included an intention to seek Additional Damages.
What his Honour did find was that such an application for punitive damages cannot be supported based on infringements of works other than the one that the prospective respondent is to be sued for.
What happens next?
DBC can still apply to lift the stay on the order for discovery by providing an undertaking to the Court (secured by a bond of $600,000) that it will only use the account holder details to seek recovery of the Purchase Price and Costs heads of damages.
Alternatively, DBC might appeal Justice Perram's decision. At the time of writing, the 14-day period for lodging an appeal had not yet expired.
This decision provides valuable guidance for both rights holders and intermediaries (such as ISPs) for future applications to discover the identity of prospective respondents to online copyright infringement actions. In a nutshell, it will be necessary that any future successful applicants show that the claims sought to be made against individuals are not "untenable" or "lacking legal substance" (See DBC No. 4 at [33])
Thomson Geer special counsel Freyja McCarthy (pictured right) and lawyer Brigid Dixon (pictured below), along with lead partner Graham Phillips, acted for the ISP respondents in this proceeding.