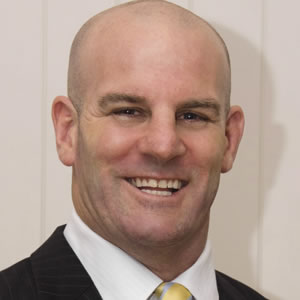 NRL-turned-gridiron star Jarryd Hayne has made his mark in the US – but, Tim Fuller asks, how will intellectual property law affect his earning potential?
US sports marketers are forecasting that Jarryd Hayne could earn up to $12 million in endorsements over his three-year period with the San Francisco 49ers. Apart from the brilliant start to his playing career, US marketers believe that Hayne's looks, physique and good ol' Aussie mannerisms are all contributing to a new phenomenon in the NFL: Haynemania.
As a player in the NRL in Australia, Hayne was restricted with what he was able to earn off the field under the NRL salary cap. Outside of the salary cap, Hayne faced further limitations with his earning capacity and was paid a trifling amount for club sponsors to use his IP. Hayne was quite outspoken in his attempts to have the NRL make further allowances for a registered player to be able to better commercialise the use of their IP.
The importance of IP law for athletes in sport has grown substantially, as they begin to realise the importance and value of their image and personal traits. Under Australian law, it's difficult to protect an athlete's image or personality from being used in an unauthorised manner. In the US, where Hayne will ply this trade for the next three years at least, it is a different story.
In the US the right of athletes to control and commercialise their image falls under the doctrine of 'personality rights', which is primarily constituted by the 'right of publicity'. These rights afford an athlete protection of their own image, including personality traits and likeness, or other unequivocal aspects of their identity.
In Australia, the law operates in a convoluted manner to protect image and likeness. Copyright, trademark, contract, the Australian Consumer Law (ACL) and the tort of passing off all play their part in protecting an athlete's image from unauthorised use. The 'right of publicity' extends the tort of passing off and the protection afforded under section 18 of the ACL.
How will this affect Hayne? In a nutshell, the world has suddenly become his oyster. In one of the biggest professional sports in the world, Hayne is in a country that not only celebrates difference and uniqueness in sport (think Alex 'A-Rod' Rogriguez, Tiger Woods, LeBron James) but has a legal system that provides a celebrity with a legal right to the commercial value of their fame.
Hayne has never been accused of being slow out of the blocks as a player, and he has also been active in this area. He understands that his 'persona' carries commercial value and could be exploited for marketing purposes.
Accordingly, Hayne has registered 'The Hayne Plane' as a trademark in Australia and has submitted further trademark applications for 'Jarryd Hayne' and 'The Hayne Plane 38'. By trademarking his name, his famous action of the Hayne Plane and his 49ers number, he is taking positive steps to protect the valuable IP that he has created in his career.
This situation illustrates the difficulty that the NRL has with competition measures such as the salary cap. The temptations that are offered to leading players from other sports and jurisdictions (European and Japanese rugby) are proving to be very appetising.
Hayne frequently expressed his displeasure with the restrictions he faced under the NRL rules with how he could use his IP. The Hayne Plane is not the only player with celebrity status – Greg Inglis's trademark 'Goanna' crawl is unique and undoubtedly carries commercial value in what it represents.
It is evident that IP rights in the NRL will be one of the most challenging areas for the game to deal with in the future. It is suggested that the current regulatory framework will need to adapt if the governing body wants to keep some of its most valuable IP in the game – the high-profile players who develop the power of 'celebrity'.
Tim Fuller is a sports lawyer with McInnes Wilson Lawyers in Brisbane and a former NRL player.