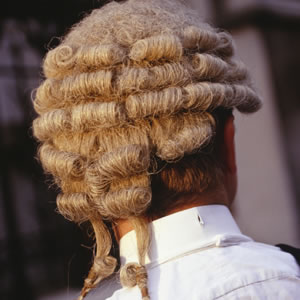 Advertising material that landed in barristers' inboxes this week raised eyebrows with its 1950s gender tropes.
A flyer from an adviser at the Shadforth Financial Group was circulated among barristers in Melbourne to offer them financial planning help – assuming, of course, that those barristers were male.
Titled 'Financial Principles to Live By', adviser Michael Burton presented the lifecycle of a typical barrister and gave advice throughout the decades.
Mr Burton started well enough, suggesting barristers in their 20s should "wise up to credit".
However, it quickly became clear Mr Burton's idea of a 'typical barrister' was somewhat outdated.
After marrying their "school sweetheart" in their 30s, he suggested barristers in their 40s are likely to find themselves in the following position – "Your wife is a 'home engineer', managing two children under 10, and you are finding the 'cottage' which was never quite finished is becoming a little crowded."
By their 50s, barristers have probably established themselves and "your wife has gone back to part-time work and the money flow is good for a while".
Several barristers expressed frustration at the continued assumption that the Bar is made up uniformly of men with stay-at-home wives.
One QC who reached out to Folklaw remarked that by sending such material to barristers in 2015, "are we not thrust back to the beginnings of Mad Men?"
Mr Burton has offered a full apology to barristers who were offended by the flyer.
When approached for comment on this story, a Shadforth spokesperson said the material had not been approved through the usual corporate channels.
"This does not reflect the view of Shadforth and is not the Shadforth way," the spokesperson said.
Like this story? Subscribe to our free newsletter and receive Lawyers Weekly every day straight to your inbox.