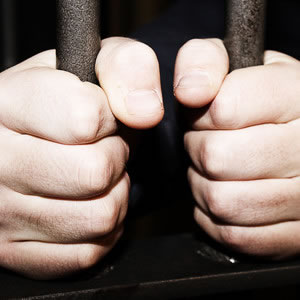 A disbarred Brooklyn lawyer has been sentenced to 33 months in prison for stealing the identity of a similarly named but more law-abiding colleague. 
Mr Dickman was disbarred in 1987 for raiding client escrow accounts, but got back in the game by stealing the identity of Stephen Dickerman, who was a lawyer for 40 years, but hadn't renewed his licence since 2008.
In the spirit of his unfortunate moniker, Mr Dickman, 70, began posing as the unsuspecting Mr Dickerman in 2009. 
Acting as Mr Dickerman, Mr Dickman offered his services to 50 clients and charged up to $400 an hour for legal advice.
He used Mr Dickerman's attorney registration number to operate and, in 2012, was sworn in to practice in the United States Federal Court.
He has since represented clients in at least 12 federal lawsuits, as reported by the New York Times.
Mr Dickman asked Judge Allyne Ross for mercy, saying that he rediscovered his Jewish faith while behind bars. Folklaw feels he got off pretty lightly, given he faced a maximum term of six years in prison.
Like this story? Subscribe to our free newsletter and receive Lawyers Weekly every day straight to your inbox.