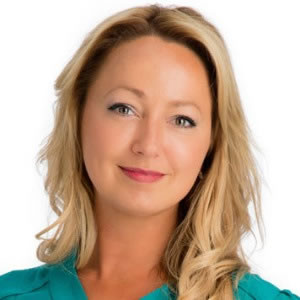 Freelancing has upsides and downsides but, for better or worse, 'face time' is on its way out, writes Mira Stammers.
I remember it like it was yesterday. Sitting at my desk, watching the clock, waiting for 7pm to roll around so I could leave the office. As a junior lawyer, whether I had urgent work to complete or not, I was expected to put in 'face time' to ensure I was seen as hard working. The irony does not escape me.
These days I clock watch, but mostly because I am wishing for time to stand still so I can complete more of my daily tasks. The difference? I pick and choose my work. I am a freelancer. I run a company as my full-time job, helping other lawyers to freelance. Every now and then when a matter seems interesting, I take it on.
Freelancing in the legal industry has changed over the years. It no longer simply relates to 'contract lawyering' or document review; and it certainly is not simply for those who can't find a job elsewhere. The broad range of work you can now access as a freelance lawyer is a direct result of the delivery model for the legal profession changing at a rapid pace.
These days freelance lawyers can complete anything from short-term contracts as in-house lawyers, case-based projects with firms, or job-based tasks from brokerage companies. The work can be accessed to compliment lifestyle choices or to fill a sole practitioner's downtimes. The beauty of it is that the lawyer retains the choice and is no longer required to work within the rigid confines of 'old school firm' mentality. 
No longer is the lawyer's worth measured in billable hours or 'face time', it's measured in outcomes. In my view, this is better for lawyers and indeed better for clients. After all, clients are only interested in outcomes.
The upside
Freelancing brings with it a lot of benefits for the lawyer. Not only can you maintain career autonomy; you can also choose the work that fits your lifestyle, skill set and interests. Often the work can be completed virtually, around your other commitments. You can work intensely for a period of time if you choose, and then take a month or two off or work at low intensity. The choice is yours.
The freelance model also opens up a whole new world for parents who choose to stay at home with their children. While a large portion of time can be spent with the kids, virtual job-based tasks can be picked up to provide intellectual stimulation and additional income. In fact, my entire business model for my brokerage company is based on tapping into these very talented and underutilised lawyers.
In fact, most of my lawyers are mums and dads who work virtually from home, around their other commitments. I can tell you from experience that these lawyers are highly experienced, productive and wonderful with my clients. I have a 99.5 per cent positive feedback rating from clients and my lawyers are happy, well-rounded people who love what they do.
The downside
With any upside comes a downside. While freelancing provides autonomy, flexibility and work-life balance, it can also mean that there is no longer the security of income that you would receive as a full-time employee. 
Freelance lawyers often therefore either require the ability to be self-sufficient in downtimes, or otherwise they may operate as sole practitioners and pick up additional freelance work as and when it suits their schedule. 
As a freelancer you need to be somewhat of a self-starter with an entrepreneurial spirit. An ability to sell yourself and your skill set will put you in good stead, as will organisational skills, diligence and initiative. If you have the talent, the tenacity and the drive, the rewards can be exceptional.
What will it look like in the future?
In my personal opinion the days of the fancy law offices and 'face time' are on the way out – thank God.
In future everyone will work virtually in a de-centralised and potentially freelance capacity, accessing super-fast data terminals from wherever they happen to be. Where groups of lawyers are required there will be interconnected hubs that can be accessed on demand. Meetings will occur virtually, rendering travel and office hours somewhat irrelevant.
This may be a long way off, or perhaps I'm dreaming. The question remains: how much longer can lawyers exist within this highly rigid and inflexible environment? How many lawyers do you know that have a work-life balance and are truly happy? My guess is not many.
However long it takes, what is evident is that the legal profession is changing and it's important to look at new business models and innovative ways to deliver outcomes to clients. 
Traditional is not always best, and as we become a more interconnected mobile-based world, traditional may be the word we associate with old school firms that got left behind. Ask yourself, do you want to be left behind?
Mira Stammers is a solicitor and CEO of Legally Yours.
Like this story? Subscribe to our free newsletter and receive Lawyers Weekly every day straight to your inbox.