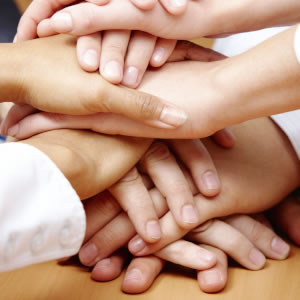 Travelling through professional life with an ongoing mental health problem is no easy task.
Sometimes you just need to kick off your work shoes, shrug off the stoicism and share stories with people going through the same ordeal.
A new peer support group called Pleading Sanity, launched earlier this year by the Tristan Jepson Memorial Foundation in Melbourne, offers this opportunity, according to Victorian committee member Erandathie Jayakody.
Lawyers can share their experiences with people also facing challenges in their life through informal meetings, she said.

The meetings are completely confidential and do no not feature counsellors, minutes or agendas.
The idea is that the monthly meetings let people speak freely about what it's like living with mental ill health such as depression, anxiety or stress.
"I've experienced that isolation, not being able to speak to someone," said Ms Jayakody. "I was part of the public service once upon a time and there was this fabulous peer network."
She added: "They used to do these lunchtime meetings and I remember turning up the first time and really feeling part of the group, because there were [people] leading professional lives [who] also had this condition they had to manage, or were having a difficult time.
"To be able to come together with people like that and openly talk about it without any judgement or stigma – it felt really liberating. That was the inspiration for starting this."
The peer support group is not limited to solicitors and barristers; it is open to the entire legal community, including support staff, policy makers and students.
Ms Jayakody said the meetings are free and open to anyone experiencing mental health challenges or just having a difficult time.

"If it is your first time coming to a meeting, we can put you in contact with a group member to meet for a coffee first, to discuss the group and address your expectations," said Ms Jayakody.
The next two meetings are at 6pm on Tuesday 27 October and Tuesday 17 November. Please email to confirm dates. 
For more information, email This email address is being protected from spambots. You need JavaScript enabled to view it.
Like this story? Subscribe to our free newsletter and receive Lawyers Weekly every day straight to your inbox.