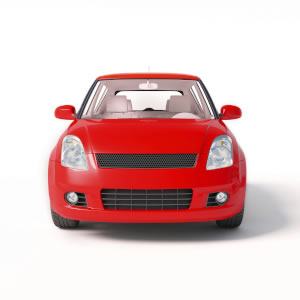 A lawyer from Georgia in the US was placed under arrest inside a courthouse after she left her two toddlers in a car unsupervised.
Fortunately, Kimberly Bandoh's two-year-old and three-year-old boys were unharmed after spending around 30 minutes in a car outside Riverdale Municipal Court.
However, the police took the incident very seriously and arrested the mother on a misdemeanour charge.
The incident occurred at 8.15am last Thursday when the boys were found by a passer-by who alerted a court officer to the situation.
The officer made a public announcement to find the boys' parent. This was around the same time that Ms Bandoh was representing a client inside a courtroom.

Police took her into custody and the boys' grandmother arrived to take them home.
Folklaw admits this story is rather amusing, but child safety is no laughing matter in the eyes of the law.

In some states in Australia, leaving young kids unattended can carry a significant prison sentence, according to a Slater and Gordon criminal lawyer. 

In Queensland, for instance, leaving a child under 12 years of age unsupervised for an "unreasonable time" carries a maximum penalty of three years imprisonment.  
"I do not think for a moment that a person who, for instance, leaves their 11-year-old child in a car in the shade at a service station for one minute while paying for the fuel, breaches this provision of the Criminal Code," criminal lawyer Emma Aldersea wrote in an online blog in 2013.
"But if a person were to leave an infant locked in an un-shaded car at a service station while they go inside to join a queue to pay for fuel, this could breach the provision."
The legislation also applies to anywhere other than a car, including the family home, she continued.
Cars are particularly dangerous places to leave kids because they can overheat quickly and leave children exposed to kidnappers or car thieves, according to Ms Aldersea.
Kids playing with the handbrakes or gear leavers could also accidentally cause the vehicle to move. Other cars on the road could smash into the car, potentially injuring the child.

"A sure-fire way for a parent to ensure that none of these things happen is for them to take the child or children from the vehicle," said Ms Aldersea.
"The relatively minimal extra effort required is negligible when compared to the burden of guilt, regret or grief that results when seemingly innocent circumstances dramatically change very quickly."
Like this story? Subscribe to our free newsletter and receive Lawyers Weekly every day straight to your inbox.