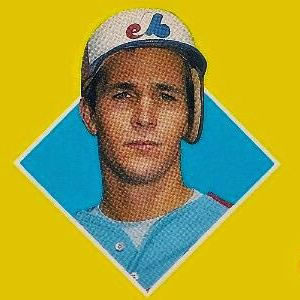 Corey Stackhouse seems, for all intents and purposes, a normal 35-year-old US lawyer – but he has a strange obsession. 
Mr Stackhouse likes to collect baseball cards – and his house in Farmington, New Mexico is stacked with them.
And, stranger still, on every card is the same face: Mr Stackhouse's hero, Dodgers coach and former major league player Tim Wallach.
There are precisely 15,744 of these cards stored in shoe boxes around the house. He has several copies of each of the 373 versions.
But Mr Stackhouse has not stopped here – it is his sincere ambition to collect every Wallach baseball card ever printed.

To realise this dream, he has established an online presence at timwallach.blogspot.com.au.
The blog reads, "Tim Wallach – An attempt to collect them all*".
"*Literally, send me yours, all of them," Mr Stackhouse adds.

Mr Stackhouse has no illusions about the difficulty in reaching his goal. He sets the number of Wallach cards in the world at around 15 million.

As the Los Angeles Times reports: "Stacked in a neat pile, such a collection would reach five miles high."
Mr Stackhouse's single-minded ambition grew from a childhood fixation on Wallach, which began at the age of four.
His hobby has cost around $1,000 over his lifetime but the most he has ever paid for a card is $20.
His singular interest appears to have struck a chord with his fellow Americans. Mr Stackhouse has received letters from 24 states and adds about 20 cards a week on average.
Mr Wallach himself even took an interest in the campaign. Two years ago Mr Stackhouse got to speak to his hero over the phone.
As the conversation wound up, Mr Wallach said: "Next time you think you're going to go to a game, give me a call, and we'll leave tickets for you."
Folklaw likes this Mr Stackhouse. He cuts a quixotic figure with his house of cards and impossible dream. Good luck to him!
Like this story? Subscribe to our free newsletter and receive Lawyers Weekly every day straight to your inbox.