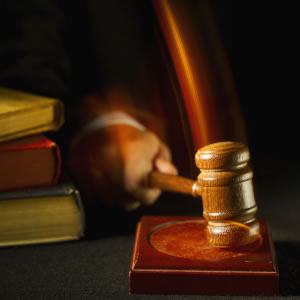 A Wisconsin lawyer who snapped a celebratory selfie with his client while still in the courtroom was ordered to delete it from Facebook by the judge.
Criminal defence attorney Anthony Cotton was excited when a Milwaukee jury declared his client Brandon Burnside not guilty of first degree intentional homicide after a re-trial earlier this month.
Folklaw understands the moment was especially joyous, given that Mr Burnside had been wrongfully imprisoned since the first trial in 2011.
To celebrate their success, Mr Cotton pulled out his phone and snapped a selfie of himself and Mr Burnside shortly after court had adjourned and posted it to Facebook, according to the Milwaukee Journal Sentinel.
Although he didn't witness the photo being taken himself, the news made it back to Circuit Judge Thomas McAdams, who had presided at the trial. Unimpressed with the news, he ordered Mr Cotton back to the courtroom right away.
Judge McAdams was concerned that the victim's family may have seen the selfie being taken or that the photo may have accidentally included jurors who have a right to remain anonymous if they desire.
Mr Cotton reportedly apologised, deleted the photo from Facebook and promised it wouldn't happen again.
Folklaw hopes Mr Cotton at least got some new Facebook followers out of the ordeal.
Like this story? Subscribe to our free newsletter and receive Lawyers Weekly every day straight to your inbox.