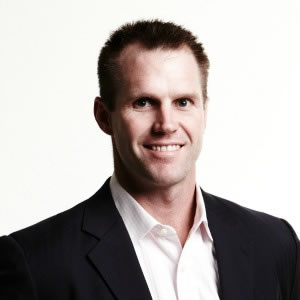 Many lawyers consider themselves perfectionists but this trait can get in the way of productivity, writes Anthony Wright.
You may have always thought that the saying, 'the devil is in the detail' had one meaning. It has two, in fact, and both are particularly relevant for lawyers. Pedantic perfectionism is a trait that makes lawyers effective at their jobs, however, this constant attention to detail can also be debilitating when it prevents efficiently prioritising and progressing tasks.
Avoiding paralysis
Without question, it's critical that lawyers provide accurate technical advice, i.e. the correct answer. However, perfection every step of the way takes considerable time, and therefore comes at a cost. Whether stemming from a client or manager, lawyers are often be under significant pressure to complete jobs quickly. As a result of rushing their deliverables, errors can occur.
Lawyers can effectively prioritise components of a job. The most successful and efficient lawyers recognise which aspects require the most attention to detail and prioritise them accordingly. In doing so, they're able to complete tasks effectively and thoroughly, without committing unnecessary errors as a result of stress and external pressures.
Don't sweat the small stuff
It may sound simple, but the ability to understand which tasks require the most thought and diligence, particularly when under pressure, is something learned with experience.
Many junior lawyers, and also some senior lawyers, become distracted with perfecting punctuation, obsessing over structure and re-reading non-critical emails before hitting send. Meanwhile, they may be neglecting other tasks that would better benefit from this level of detail and scrutiny. Not to mention that the time spent focusing on these less important deliverables comes at a cost to the business, which could be avoided.
A lawyer's focus on perfection, while crucial to the role of consistently delivering accurate legal advice, can also be paralysing when it is misdirected. Sometimes, the result of tweaking something just a little bit more does not produce enough value to warrant the output. If something is going to take you an hour, or five, to get it exactly the way you want, but no one else is going to notice the difference, then perhaps it's best just to accept it as is and apply your energies elsewhere.
Differentiating between deliverables
In order to best differentiate between those deliverables that require a high level of attention to detail, and those which may be distracting from the actual job at hand, it's important to step back and put things in perspective. Ask yourself, will my rewording of this paragraph change the result from a legal perspective? Would my time be better spent working on something else? Could I delegate this simple task and prioritise more complicated work?
While it's easier said than done, it's also helpful to stop thinking about what others might think. This isn't to say you don't do your best – of course you do – but once you have completed a job to the best of your ability, send it on. Don't sit staring at it for hours, wondering if you should change a word or heading to improve it ever so slightly.
If changes need to be made, they will be raised. You'll likely benefit significantly more from getting someone else's feedback on the work sooner than deliberating over the same tiny detail yourself, all the while spending someone else's money.
Anthony Wright is the principal of lexvoco, a New Law solution that provides legal talent on call to in-house teams and legal firms.
 Like this story? Subscribe to our free newsletter and receive Lawyers Weekly every day straight to your inbox.