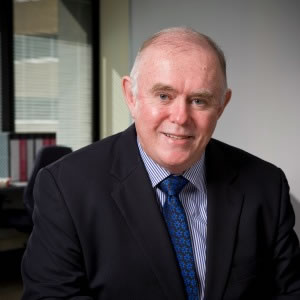 The roll-back of Campbell Newman's WorkCover changes creates a fairer scheme for workplace injury claims, writes Mark O'Connor.
Injured Queenslanders will be the big winners from the state government's reversal of the defeated Liberal National Party (LNP) government's oppressive changes to the state's WorkCover workers' compensation scheme.
The State Parliament's repeal of the LNP's much criticised WorkCover changes from 2013 represents a good day for Queensland workers and a victory for lawyers who have bitterly fought against the new laws since their introduction. The LNP government refused to budge but was itself turfed from office earlier this year, after only one term, by Labor in an election landslide Queenslanders are still talking about.
The Workers' Compensation and Rehabilitation and Other Legislation Amendment Bill honours a Labor pledge to repeal the ousted Newman government's WorkCover laws.
The 2013 changes, introduced despite the-then government's own parliamentary committee inquiry into WorkCover recommending that no changes be made, were devastating for thousands of injured Queenslanders.
The LNP changes denied many workers a right to seek common law damages against their employer. They implemented a 5 per cent bodily impairment threshold to be exceeded before any common law damages claim could be made.
It is believed the LNP threshold requirement effectively denied about 60 per cent of common law claims by workers injured by their employer's negligence, especially denying claims for injuries of people such as nurses, ambulance officers, and those in the transport and building industry.
These workers commonly suffer spinal or shoulder injuries and are routinely assessed at the 5 per cent threshold or less. Now their rights to pursue common law compensation claims have been restored.
The Newman legislation affected workers injured from 15 October 2013, while the new act applies to anyone injured since 31 January 2015. Workers injured between those dates continue to be affected by the 5 per cent threshold.
The new act includes a reparation scheme to provide additional compensation to workers injured in the period 15 October 2013 to 30 January 2015, who would have had a viable common law claim, but for the threshold.
The legal profession is urging injury victims to seek legal advice as acceptance of a statutory lump sum will preclude them from taking advantage of the reparation scheme.
The new legislation has some real positives for Queensland, not least for including Queensland volunteer firefighters for coverage under the scheme. In the past, a volunteer firefighter did not meet the definition of 'worker' under the legislation but now volunteer firefighters have access both to workers' compensation benefits and common law damages for negligence for injury sustained while protecting the community in their dangerous role.
Former Queensland Attorney General Jarrod Bleijie defended the Newman government WorkCover changes in Parliament recently, claiming that no one was worse off under the LNP WorkCover amendments.
His comments were perplexing and show a disconnect with reality – particularly for those many workers who lost their common law rights to claim damages for injuries caused by negligent employers. Mr Bleijie seems intent on fighting a lost battle from the opposition benches.
At the time of the changes Queensland's scheme made a healthy profit and had the second lowest premiums in Australia, in an environment where common law claim numbers and the cost of claims were falling.
Restoring the WorkCover entitlements to the status quo means a huge financial benefit for some injured workers, especially those seeking common law redress for lost potential income.
Some workers who would have been disenfranchised by the harsh and unnecessary 2013 restrictions could now be hundreds of thousands of dollars better off, and employers will win too because there will be no increase in employer premiums.
The pre-October 2013 scheme, with its combination of statutory benefits and common law entitlements, was both fair and financially stable.
Our WorkCover scheme was not broken and did not need any interference. It was making millions of dollars of profit in an environment where claims were dropping.
What really matters now though is the Labor government's changes to the legislation restore equity and fairness to what was the most stable and fair system in the country.
Repealing the LNP changes without increasing premiums is the right thing to do. It's a win-win for everyone.
Mark O'Connor is a director and injury compensation law expert with Bennett & Philp Lawyers.
Like this story? Subscribe to our free newsletter and receive Lawyers Weekly every day straight to your inbox.