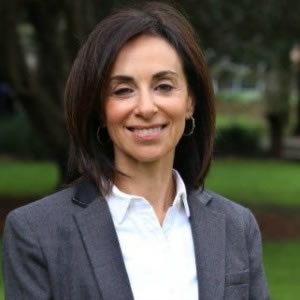 Interviews often feel like make or break opportunities but a few simple tips can help young lawyers shine, writes Joanne Glanz.
As an early-career lawyer or recent graduate, getting an interview can seem like a dream come true – until the nerves kick in.
When you're gearing up for a big opportunity, keeping these maxims in mind can help you make the best impression on your interviewer.
'Buzz words' don't mean much: They're just a lot of jargon! Rather than using too much spin, make every moment count. If you are asked to sum up what added value you would bring to a role, or why, for example, you should be offered the role, don't just string together a bunch of buzz words – sum up your strengths with concrete examples. One or two impressive examples will trump 'fluff' any day.
Don't stress about that behavioural stuff: There's plenty out there to practise on. But again, you have to feel comfortable if a curve ball comes your way. Think about scenarios over the course of your life; think about difficult situations – at school, university, home – and see if you can extrapolate the core skills and strategies you applied to cope with or manage the situation.
Practice makes perfect: Practise your pitch in front of the mirror, or run it past a family member or friend who knows you well and can provide both constructive criticism and suggestions.
Know your opponent: Brush up on everything there is to know about the firm, partner or company you're meeting. Have a question or two that shows you're proactive, that delves below the surface and demonstrates that you can think for yourself.
Name your team: If you're passionate, it will impress. Work out which practice areas, clients or business objectives are key to the firm and identify how your experiences (mooting, negotiations, exchange, etc) and interests align with the firm's offerings.
Put your best foot forward: Appearances do count, but then again, judge your audience. If it's a traditional law firm you're interviewing with, remember there may be a partner, HR representative and associate present – so dress to impress. More casual gear goes better with start-ups, media and the tech sector.
Remember you are a person, not just a number: The interviewer is looking for someone who is friendly, down to earth and good with people – they will (eventually) let you loose in front of their most precious commodity: their clients. Take three deep breaths before going in and remember, what's the worst that can happen?
Smile: a happy, relatable person wins every time!
Joanne Glanz is the manager of career services at UNSW and heads up the university's recently launched careers program.