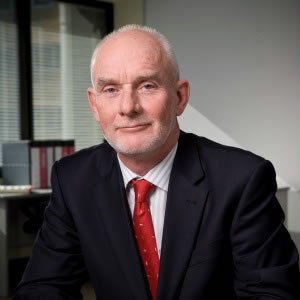 Recent controversy over the fashion label's unauthorised use of an Instagram image should serve as a warning to other businesses, writes Ken Philp.
While the internet is still, in some ways, 'a wild west' of unregulated use, people are becoming more aware of copyright infringements, especially the unauthorised commercial use of photos downloaded from social media sites.
The unauthorised use of images on social media sites is a growing industry within IP law.
The issue is in the news after 19-year-old Queenslander Lydia Jahnke, a keen customer of local activewear designer clothing label Lorna Jane, complained that Lorna Jane used a photo of her from her Instagram account and reproduced it on items of clothing.
Last year Miss Jahnke was photographed in a triumphant pose atop Queensland's Mt Mee wearing a Lorna Jane top. The photo was uploaded to Instagram and reposted by Lorna Jane. But things turned sour after Miss Jahnke later saw her photo used on a range of shirts sold by Lorna Jane. She is now pursuing legal action.
Under the copyright law in Australia, copyright ownership of a photo rests with the person who took the photo, and a rights holder is entitled to seek damages or the profits that the other person gained from use of the image, which is normally a percentage of the royalties from sales of the item featuring the image.
But you'd have to show people bought the item because of the appeal of the photo. It's not that easy.
Businesses using photos from the internet and especially from social media sites, need to be very aware of the legal risks in doing so.
There are strict limits on the use of copyrighted photos in Australia. While fair dealing exceptions to copyright infringement may apply, such as fair use for the purpose of review or criticism, parody or satire or fair use for the purpose of reporting the news, people seeking to use the fair dealing exceptions need to exercise caution, and the best course of action is always to obtain the permission of the copyright owner before using the photo.
I am not acting for either party in the Miss Jahnke and Lorna Jane matter, but the issue of copyright law has some light shining on it now and it's important to stress to any business looking for illustrations to promote its products to first seek to obtain written permission to use the illustrations from the owner of the illustration or subscribe to legal and reputable photo sharing library archives readily available on the internet.
Legally that's the safest way to source images for business use. Never use a photo you found on a website or social media platform unless you have a formal agreement with the copyright rights holder. Even if you download the image from a website that advertises you can freely download and use the images, you might not be able to do so as the image may be on the site without the owner's permission.
Some of the photo sharing library archive websites provide indemnities to consumers who purchase licences to use the images downloaded through their websites and these sites should be preferred over other 'free' sites.
Photos on Instagram also raise a question over traditional concepts of social media sharing. It is commonplace for images to be uploaded to Instagram in the knowledge others may repost the image to their own Instagram page, or even uploaded for that purpose.
On that basis you could argue a person uploading an image is giving a form of consent for the image to be shared, but that does not mean that consent extends to using the photo for commercial purposes, such as imprinting it on clothing.
Looking at the wider issue, Australia needs to establish an intellectual property/copyright court where rights holders can seek justice for copyright infringements without incurring significant fees. Given the rise of social media and the trend for reposting and sharing images, there's a definite need for a fast and readily accessible court that specifically deals with intellectual property issues and allows fast and cost-efficient resolution for complainants.
Ken Philp is a director and intellectual property lawyer with Brisbane firm Bennett & Philp Lawyers.
Like this story? Subscribe to our free newsletter and receive Lawyers Weekly every day straight to your inbox!