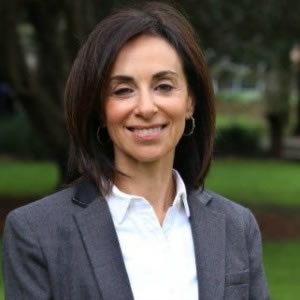 The job market might be tough but these three simple rules can help you get ahead of the competition at an interview, writes Joanne Glanz.
At primary school, they say it's all about the three 'Rs': reading, writing and 'rithmatic. At Law School, it's all about the three 'Ps': professionalism, proactivity and preparation.
With the number of legal roles steadily on the decline, it's important you understand the rules of the game so that you can maximise your chances in the job market.
If you want to set yourself apart, you need to be:
1. Professional: It's time to suit up and look the part.
For men, this means a good suit and tie. Dark suits and white shirts are always a safe bet. For women, no garish colours or towering stilettos. 
You can bet that HR will have a look, so make sure your social media is all 'PG'. Racy photos will probably mean you won't be invited back for a second interview. In the same vein, a vulgar email address or radical/controversial tweets won't win you any fans. You should also consider setting up a professional voicemail message for when prospective employers/interviewers call.
Hint: 'Professional' is all about how you carry yourself – a firm handshake, eye contact, no chewing gum and, of course, be friendly but not overly familiar.
2. Proactive: You can't just sit back and expect a job to come to you.
Start by creating a complete and professional LinkedIn presence. Include any work experience (hospitality, retail and charity/volunteering) you've done to date. Remember this is LinkedIn, not Facebook; keep it professional – no selfies or glamour shots.
Start planning your career as early as possible. Send your resume (or even pop in) to small/local firms and community legal centres and offer your services. Spread the word – ask your lecturers for contacts; use family and friends to ask around their networks for you.
Hint: Paralegal and junior roles are often advertised online. Even if the role stipulates one to three years' experience, throw your hat in the ring and apply – especially if you have already had some legal experience.
3. Prepared: Acing an interview comes down to being prepared.
• Google and practise behavioural interview questions.
• Take the time to research the firm, their practice areas and key clients.
• Look into the partner or staff member who's interviewing you – get up to speed on their area/s of expertise and major deals.
• When asked if you have any questions, always have a few up your sleeve. For example: "What's an area that the firm is focusing on that would stand me in good stead for the future?"
Hint: When it comes to the behavioural questions, you don't have to have worked in a law firm to demonstrate how you've dealt with a difficult person in the past or resolved a conflict. Just think back to personal situations throughout your life.
Finally, don't get too disheartened by the application process. It's harder now than it's been in a long time – so yes, you'll win some and you'll lose some too.
But, if you've ticked off the 'three Ps', you'll be off to a good start.
Joanne Glanz is the manager, career services at UNSW Law.