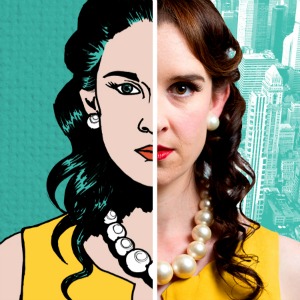 The mastermind behind hit TV show Orange is the New Black has written a 'dark and provocative' play to be performed by a cast of lawyers in Melbourne.
BottledSnail Productions' Maple & Vine is a 'darkly sparkling satire' that deals with key issues in the legal profession such as work/life balance, isolation, mental health and the pursuit of happiness.
Produced predominantly by a cast and crew of legal professionals, the play follows a young couple who flee New York to live in a gated community perpetually recreating the year 1955.
The protagonists become surprised by what freedoms they are willing to sacrifice in the search for fulfilment.
BottledSnail Productions creative director director Bruce Hardy said: "Maple & Vine is a story that speaks to the conditions of modern life. It is a compelling and eerie reflection on our dissatisfaction with the present and our obsession with an idealised past."
He continued: "The characters suffer from the same mental malaise we all do: a questioning of what it really means to be happy."
Lawyer and cast member Samuel Fung said: "BottledSnail Productions has provided a unique environment in which I have had the opportunity to share creative ideas and create art with people who understand the nature and related stresses of my profession."
The play, written by Pulitzer Prize nominee and writer of Orange is the New Black Jordan Harrison, will be performed at the Lawler Theatre in Southbank, Melbourne from 2-5 December.