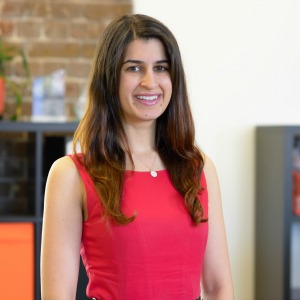 Technology is changing how the public interacts with their service providers – and law firms are no exception, writes Claudette Yazbek.
Law and technology are an unlikely pairing. Yet a profession synonymous with adversarial lawyers in powdered wigs, anachronistic practices and insurmountable legal costs is transforming. But how did this union occur?
NSW recently announced it would trial online court for civil cases. The online courtroom allows parties to manage cases and to seek preliminary orders without being physically present in the courtroom. Attorney-General Gabrielle Upton explained it would provide faster, easier and greater access to the justice system.
Lawyers can seek preliminary orders online such as an adjournment, avoiding the current 28-day waiting period for the first preliminary hearing. The online court forms part of the Baird Government's $9.2 million Justice Online project and will be tried in the first quarter of 2016 in Sydney's Downing Centre Local Court.
Australians can now access legal information online, contact a lawyer online, receive legal services and file necessary court forms online, and even pay for these services using digital currency, such as Bitcoin. You can watch 'how to' videos on issuing a subpoena or filing a statement of claim, and can download the online court registry app to search the court lists from your smartphone. 
If you are appealing a driver's licence or vehicle registration decision, you can do so without stepping into a courtroom. You can register online, complete the appeal form online, pay the fee online, receive court documents in your email, print the form and attend court on the date and time on the document.
Former Attorney-General Greg Smith SC in 2014 anticipated this process of lodging and managing civil claims via the internet would be 'easier, more efficient and faster.' It would save time for lawyers who can now file the necessary documents from wherever users have internet access. Upton and Smith both reiterate how technology facilitates efficiency and speed in the court's administration. Upton further stated in a recent interview with Lawyers Weekly that the traditional "bricks and mortars approach to justice" does not align with increasing demand on the justice system.
How lawyers interact with their clients is rapidly changing. A competitive global market forces lawyers to prioritise managing client relationships through various types of communication. It is unrealistic to expect clients to visit a physical office to receive legal services if they are in constant transit interstate or overseas. Lawyers are then slowly looking to alternatives to meet this challenge, now employing cloud computing to practise law.
Clients are also busier. And a tech-savvy generation demands that their lawyers will communicate through social media, email, searchable PDFs, Skype and mobile. They can complete their banking; lodge their tax return and book international flights online. Technology is the norm for the rising demographic requiring legal services.
NewLaw developed in response to these client expectations that they, along with their lawyer, can easily access information at any time. Tech democratised legal services. It reduced overheads and the increasing volume of online legal content makes the law more accessible, affordable and efficient.
Upton's proposed online courts will then keep pace with the changes tech-savvy law firms have been employing to improve client access to high-quality legal services. The law is becoming less about the physical place and more on service delivery and the client's overall experience.
Firms in NewLaw focus on responding to and applying client feedback. As the new kids on the block, they are energetically looking to remedy the previous experiences of clients with lawyers who were turned off by delay, unexpected legal costs, and difficulties getting in touch. They are challenging the entrenched perception of lawyers as resistant and fearful of tech, by adapting their business model and using tech to best respond to the client's needs.
Navigating the rapidly changing legal landscape presents an exciting challenge for the profession. Lawyers and clients will be able to significantly shape what it will look like in the coming years. The lingering question, however, is: What will it look like?

Claudette Yazbek is the content manager at LegalVision.