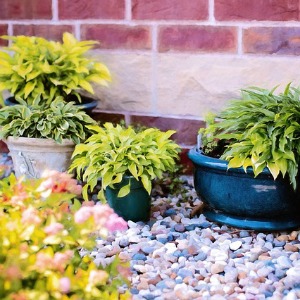 DibbsBarker's Martin Place offices were transformed into a greenhouse this month as lawyers pitched in to plant native seedlings for a conservation not-for-profit.
Greening Australia, one of the firm's key charity partners, joined forces with DibbsBarker to host a lunchtime pot-planting event for staff.
The 300 seedlings planted during the session will be cared for by Greening Australia volunteers before being planted in habitat restoration projects.

"Greening Australia is doing some truly incredible work and it was wonderful for our staff to have the chance to play a small but 'hands-on' part in the bigger picture," said partner Penny Murray.

"It was certainly a different way for most of us to spend a lunch hour, and everyone really enjoyed getting their hands dirty with an activity that will make a real difference."
Folklaw approves of lunchtime pot-planting activities – a relaxing gardening break in the sun might be exactly what a team of busy lawyers needs!

Pictured (L-R): Michael Vyse (back row); Rafiq Huq, Marnie Reid, Jonathan Duddles, Amanda Parks, Lochlan Overton, Alex Fergus, Peter Flottmann (middle row); Penny Murray (front row).