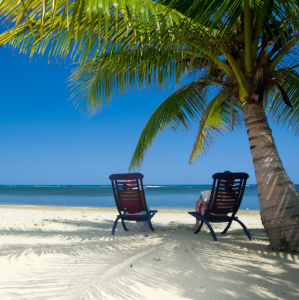 An English law firm has implemented an unlimited holiday policy for all of its lawyers in what is believed to be a legal industry first.
Ashton KCJ, which has seven offices across England, began a trial of the policy in March and has now decided to make it permanent, according to Legal Cheek.
The firm was inspired by Netflix and Virgin, both of which allow employees to take as many days off as they like.
Ashton KCJ chief executive Edward O'Rourke said staff productivity was up during this time relative to the previous year, and while some staff took more time off, others took "a little less".
Mr O'Rourke said: "We firmly believe that law firms wishing to thrive in the future need to be innovative, both in the way they attract and retain legal talent and in the way in which they meet clients' legal needs."
He continued: "Our focus needs to move towards overall productivity, client satisfaction and results rather than the number of holiday days taken."
Folklaw thinks unlimited leave would be a dream come true for most lawyers, but could it be too good to be true?
Virgin's policy now states that staff are only allowed to take unlimited holiday "when [they] feel 100 per cent comfortable that they and their team are up to date on every project, and that their absence will not in any way damage the business".
People + Culture Strategies director Kathryn Dent told the Sydney Morning Herald this was a high threshold to set that some staff may never meet.
Ms Dent said the unlimited leave policy sounds more generous than it is likely to play out in the office and that "people may feel too nervous to go on leave".