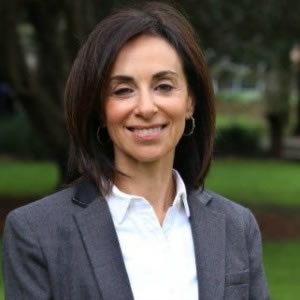 There are opportunities in places that you may not have thought of looking: it's time to cast your net wider to include the small-medium firms, writes Joanne Glanz.
For the past four decades, the large commercial law firms have represented the 'holy grail' for many aspiring young lawyers. Whether it was the calibre of clients, quality of work, training or lucrative career path, the major law firms offered it all.
All these factors still hold true. So what has changed come 2015?
In the years after the Global Financial Crisis (GFC), law firms were forced to closely examine their businesses and adapt by restructuring and weeding out practices they no longer considered viable.
And while the larger law firms were adapting to the new environment, the smaller and mid-tier firms were undergoing their own regenesis. These changes have created a range of quality opportunities for graduates.
Here's why small to medium firms should be on your radar:
Firstly, the 'beefed up' mid tiers:
The relocation of a number of large firm partners to the mid- tier firms, transporting not just their clients but sometimes also their teams, has proved a win-win situation for all – for the firm, the client and prospective employees.
The client continues to receive the same high-level technical skills it has come to expect, often with the added advantage of more competitive pricing. For the firm, it bolsters their brand, expands on their areas of expertise and grows their client base.
And for you, the prospective employee? You can take advantage of the quality training and exposure to the same calibre of clients and work you would receive at a major firm.
Secondly, the new generalist and specialist boutique practices:
Some larger firm partners and senior associates opted to open their own boutique or specialist practices (for example, in areas like IT/telco, construction, employment and tax law), offering their former clients the same high-level technical know-how and expertise. View these firms as an excellent opportunity to develop specialist skills in a key practice area.
Thirdly, the emergence of the 'NewLaw' business model – a truly exciting development in this 'start-up' era and you don't have to move to Silicon Valley to get on board!
NewLaw is essentially innovative and alternative models for delivering legal services. Think along the lines of online firms, the use of crowdsourcing to find a lawyer, and even virtual counsel. The NewLaw world also encompasses flexibility in terms of hours, where you work (e.g. from home or at the client's premises) and how you charge (flat fees that do away with time sheets). Prime Minister Malcolm Turnbull recently told the Knowledge Nation Summit: "In the five years to 2011 alone, 1.4 million new jobs in Australia were created by firms aged less than three years old…. [and] that trend has been accelerating."
The small to medium market is developing at an incredible pace, changing the legal landscape as we know it. And as these firms grow, they will continue to look to the market to recruit.
The opportunities are out there …You just have to know where to look.

Joanne Glanz is the manager of career services at UNSW Law.