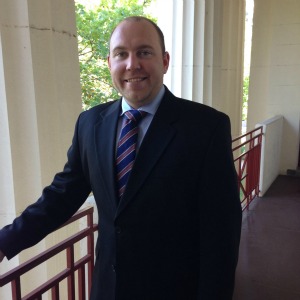 Don't listen to anyone who doubts your abilities or says there is an oversupply of law graduates; law is a valuable and fascinating degree, writes Paul Melican.
The law is, in many ways, the written instructions of how society operates. Knowledge of the law is foundational to an understanding of how society operates and why it operates that way.
An understanding of history is incomplete without an understanding of legal history; an understanding of politics is incomplete without an understanding of how the law seeks to enact the ambitions of politicians and the populace, and an understanding of any business incomplete without regard to business and contract laws that govern all business transactions.
That the study of law will be invaluable to your life experience regardless of your eventual profession and interests can be in no doubt.
But that is not only why you should study law. You should study law because it is one of the most rewarding and enjoyable learning experiences you will ever have.
Beyond the subject matter, which covers everything from the labour law to law of war, to what to do if you discover a snail in your bottle of lemonade, you will have the opportunity to meet some of the most fascinating and eclectic people.
The opportunities abound: law students go on study tours all over the world, the US, Europe and closer to home like New Zealand to learn about cutting-edge innovative justice programs, and explore the differences between legal systems.
Practical experience, in competitions like mock trials, negotiations, and client interviews, are like complicated games of chess mixed with debate mixed with a game of chicken.
Diverse work experience and placement opportunities too, students take all kinds of opportunities, like those who have gone to women's prisons to provide advice, visit remote indigenous communities and volunteer at community legal centres.
The collegiality of the law and the law student societies (LSS) are yet another reason to study law. Getting involved with your LSS provides you with so many contacts, resources and opportunities. There are social occasions and many other wonderful activities, like law bootcamps, run by your local LSSs. These groups work hard to offer experiences that help students maximise their employability upon graduation.
So I say to you, forget about any talk of the oversupply of graduates; forget about people who doubt your abilities. The study of law is something to get excited about, to get involved with, and to work hard at. Do this and you will never look back.
Paul Melican is the president of the Australian Law Students Association