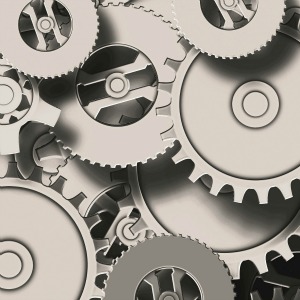 Moving in-house is a big career decision, but there are ways to find out whether it is right choice in advance, writes Lin Lin. 
When I made the transition from working in private practice to in-house, I quickly realised how different my role had become and how much my day-to-day work schedule changed.
I never had less than 15-25 matters on the go at one time but, at the same time, I rarely left the office late or missed social events because of work. I no longer had to worry about time keeping or billable hours but soon had to become quite accustomed to having internal 'clients' hovering over my desk asking questions or following up on matters any time of the work day.
What attracted me most to making the move in-house was the opportunity to gain greater direct involvement in commercial decision-making.This was, for me, the biggest and most noticeable difference in my role particularly as I was a fairly junior lawyer at the time of my move and had little to no involvement in that side of matters.
I was also attracted to the fact that due to the nature of working in-house, I was able to see through more projects I advised on from beginning to end and had plenty of opportunity to gain exposure to areas of law outside of my expertise.
Reflecting back, I think that no amount of research or homework could have fully prepared me for my career switch but I certainly believed that some of the legwork I did before making the shift helped to make the transition a smoother process. I've compiled a few of the most helpful tips to help you make the rewarding transition the right one for you.  
Reach out to other lawyers who have already made the switch to hear about their in-house experiences. You will find out quite quickly that each experience can be quite different. I encourage you to ask questions about work/life balance, the make up of in-house teams and most critically, the kind of work that they do.
Speak to ex-colleagues, your law school friends and even reach out at Young Lawyers or university alumni events or though connections on LinkedIn. People will be happy to tell you their story and there is a lot to be gleaned from the past experiences of others.
Also of note, I would suggest speaking to legal recruiters. Particularly if you have already done your research and have a fairly clear idea of where you want to go. Speaking to recruiters will give you a good gauge into the market as well as the potential opportunities available.
Many great in-house opportunities do not make it onto the search pages of seek.com.au or CareerOne, so ensuring that you have connections with legal recruiters will enable you to potentially attain first dibs on new opportunities that may arise.    
Research, research, research
Before making the move, I implore you to read as much as possible about working in-house as well as about companies or industry sectors you may be interested in working for. You will find a wealth of knowledge online including on the Law Society websites and recruitment agency websites as well. 
Understanding the reasons why you are thinking of making a move is also important in helping you confirm whether you are indeed doing the right thing for you.
Some of the reasons why lawyers move in-house is due to a desire for better work/life balance, an avenue to being more directly involved in the business and commercial decision-making process as well as the ability to work on a greater variety of matters. However, it goes without saying that companies and industries can differ quite dramatically, and as such, these perceived advantages may not, in fact, be a reality in some instances.
Be clear in your mind of your reasons for making the switch so that it enables you to clearly articulate your requirements to recruitment agencies as well as prospective employers. Remember that each job opportunity works both ways and you must seek out information about the role and what is expected of you to ensure that you make the right decision for you.  
Get a taste test if possible
Don't be afraid to express your interest in being put forward for a secondment through the law firm you are working for. Such exposure has multiple benefits in enabling you to see first-hand what its like to work within a company as well as giving you a good CV building experience should you wish to venture into the in-house arena following your secondment.
Plus, there is always the possibility of joining the organisation at the end of your secondment (or at a later date) should you impress and if all the stars align.
Lin Lin is a corporate counsel at Vodafone. She graduated from UNSW with a double degree in law/commerce and started her career at K&L Gates before moving in-house.