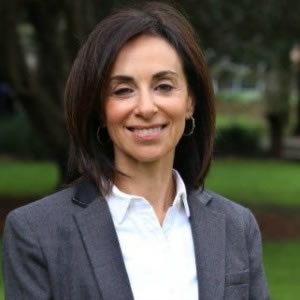 Put your best foot forward during your summer clerkship or volunteer role, but also think about whether the firm impresses you, writes Joanne Glanz.
While many of you are enjoying much-anticipated travels and our amazing (!) summer weather, I know that some of you are currently in the throes of your first summer clerkship.
This blog offers a few helpful hints, which – even if you aren't currently doing a clerkship – apply to any future positions you take on, or even to volunteering roles.
Watch, listen and learn
It's impossible to ascertain from the glossy brochures, amazing social events and even the work, what life at the firm as a permanent employee will really be like.
For genuine insight into the real culture and expectations of the firm, pay attention to what goes on around you. Focus on how people behave, not just what they say. This will help you determine if your firm has a collegiate environment, what the expectations are in respect of billable hours and if staff manage a work-life balance.
'FIT' – Flexibility, interest and teamwork 
Three very important attributes for you to get across. To be the right FIT, you need to demonstrate that you are flexible and adaptable, keen to work and learn, and willing to pitch in and help:
Flexibility – Don't be too choosy about the work. Most employers will try to give you a variety of work, which is likely to include some new and interesting challenges, but may also include some boring assignments, or tasks you're not especially interested in. That's life!
Tip: Don't complain
Interest – Always take the work seriously and don't forget deadlines. You're there to work, and that's what you'll be judged on, regardless of whether the work comes to you from a partner or a junior lawyer.
Tip: Do your best work for everyone on the assumption that everybody in the office will have some say whether you get a grad offer.
Teamwork – If you have the time, volunteer to help out with extra work. Go the extra mile – it will be noticed.
Tip: Always carry a pad and pen when you leave your desk; it'll ensure you come across as proactive and prepared, and you'll also be able to jot down any new work that comes your way.
Exercise good judgement 
Show sound judgement in everything you do or say. This goes for what you wear to work, how you behave at social events, and how you treat everyone – from the senior partners down.
Everyone likes to be appreciated
The firm is looking for someone who is enthusiastic, appreciates the opportunity to work there, understands the culture and goals of the organisation and can get along with clients, colleagues and staff. Not such a tall order, if you think about it.
And don't forget, while you're doing your best to impress, it's important to think about whether the firm impresses you, whether this is the place where you eventually want to work.
As the weeks pass, ask yourself:
Will this job give me the opportunities I am looking for professionally? Are you looking to eventually work overseas, transition into a corporate role or go to the Bar?


Will this job suit my lifestyle? Do you have an idea of the billable hours you will be expected to put in? Can you balance these work expectations with your other commitments and interests?


Am I ok with what will be expected of me down the track? Do you have an idea of the practice you may have to generate in the medium to longer term – client generation is increasingly being introduced at a more junior level.
Does the culture of the firm mesh with my personality? Can you be yourself at the firm? Do you like the people you will be working with? How does the firm treat its staff?


And, most importantly, will this job make me happy?
At the end of the day, if you remain mindful of these questions, your summer clerkship should be a fun and rewarding time. Make sure you make the most of the experience – whether or not you plan to accept a grad offer at the firm, the clerkship is a great introduction to the legal world.
Joanne Glanz is the manager career services at UNSW Law