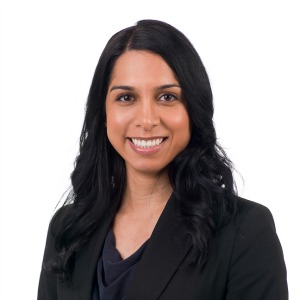 A question that often trips up job candidates during the interview process is 'Where do you see yourself in five years' time?', writes Georgia Byrne.
Many interviews for legal jobs are CV-based, so candidates find it easy to talk about their career experience and legal skills. However, a legal interview question that asks you to peer into the future can be a little harder to answer. It requires you to consider your professional and personal goals as well as how you will fit within the law firm or organisation going forward.
Just where do you see yourself in five years' time?
Stay close to the role you are applying for
You can be honest and ambitious, but most of all, be relevant to the role that you have applied for. Explain how your career goals, strengths and legal skills might work within the prospective new team as well as the organisation.
The interviewer wants to see your commitment to the role you are applying for. If you are passionate about the role and the organisation, then that will come through. Recruiting the right person is an important process. This legal interview question almost functions as a security measure for their business.
Avoid empty responses
The interviewer is going to want to see that you – as a lawyer – are able to see the bigger picture, rather than just gushing general praise for their organisation and stating how you would like to be working for them for the foreseeable future. Be enthusiastic and explain how you plan to improve in the role, what you think it can offer you and what an asset you could be for them.
Take your time and do your research
The more measured your response, the better. You wouldn't tackle a matter without preparation, so don't jump into answering without pausing for breath and gathering your thoughts. It almost goes without saying that you would have thoroughly researched the law firm or organisation and recent news in your industry.
Turn the question on its head and adapt
This doesn't mean answering the interviewer's question with a question, it requires a little cross-examination throughout the other parts of the interview. Glean information about where the law firm or organisation you are applying to plans to be in the future, and adapt your answer to suit these ambitions.
Georgia Byrne is a consultant at Jacinta Fish Legal