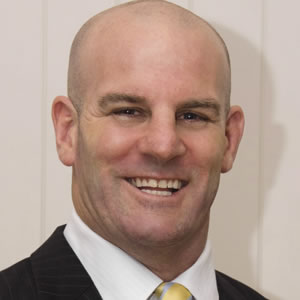 The disciplinary actions following Chris Gayle's inappropriate comments to a journalist are justified under sports law, Tim Fuller writes. 
The interview conducted last week between television reporter Mel McLaughlin and Melbourne Renegades player Gayle continues to reverberate across the Big Bash League (BBL) and the cricket world in general.
After asking McLaughlin out for a drink, Gayle followed up with "don't blush baby" as McLaughlin attempted to get the interview back on track. Gayle's team in the BBL (Melbourne Renegades) fined him $10,000 for his actions and it seems unlikely that he will be invited back to the BBL next season.

Following this action, Chris Gayle signalled his intention to sue Fairfax Media for defamation based on a publication that alleged a separate incident involving Gayle last year that concerned disreputable behaviour. 
Despite a considerable number of fans calling the sanction imposed an 'overreaction' and 'PC gone mad', it must be noted that a sport has the right to protect its good reputation and demand certain standards of conduct at all times.

Players are bound by good behaviour covenants in their playing contracts and by codes of conduct. Further, there are specific clauses that require a player to not act in a way that could bring themselves and/or their sport into 'disrepute'.
So who decides what disrepute is? Put simply, it is at the sole discretion of the employer and/or sport (governing body) to determine. While it is a subjective test that is applied to this area, it must be noted that professional sport is increasingly requiring participants to be of a 'fit and proper' standard to be able to be contracted and take part in competition.
Another issue is the fact the incident took place in the workplace. While Gayle stated he was 'only joking', McLaughlin stated to her employer that she 'was uncomfortable' with the conduct. Clearly, athletes need to consider what they say in any form of publication may be held to be not only in breach of the playing contract, but possibly in breach of the law in certain circumstances.        
Based on the above, it is justifiable for Cricket Australia (CA) to 'prevent' Gayle from playing in the BBL next season. Former Australian captain Ian Chappell has stated his support for a 'worldwide ban' on Gayle playing international cricket.

The issue of whether such a ban would constitute an unreasonable restraint of trade has appeared. Without exploring that issue in depth, it is likely that the International Cricket Council (ICC) could legitimately impose such a sanction based on Gayle's recent conduct.
With players being asked to 'wire up' for broadcasters and being required to conduct interviews as they leave playing arenas, are we looking at a situation where players ultimately refuse to engage with the media? If players did refuse, the governing body could use provisions in their contract to 'force' them to do so.

It will be interesting to watch this space as time goes on – authorities need to be consistent on this issue or it may well turn out to be a case of 'don't bite the hand that feeds you'.
Tim Fuller is a sports lawyer at Mills Oakley Lawyers