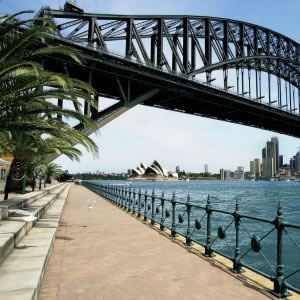 A law graduate has created a parody version of an inspirational university ad, satirising the struggles of a privileged University of Sydney law student. 
Last year, Western Sydney University (WSU) released a promotional video starring former Sudanese child soldier Deng Adut, who pursued a law degree at WSU upon arriving in Australia as a refugee.
Now, Luke Williams, a private-school-educated, Sydney University graduate from Mosman, features in a spin-off video.
Mr Williams, the son of a senior partner at a national law firm, receives an Audi for his 17th birthday rather than the BMW he really wanted, and struggles through his HSC suffering from 'tired-hand syndrome'.
Mr Williams is granted a USYD sports scholarship and luckily gained admission into the BA/LLB. In his fourth year he attained a clerkship at his father's law firm, based solely on merit, of course.
He has now been offered a graduate position at his father's firm and finally received the BMW he always wanted.

The video was created by a law graduate in his early 20s, who did not wish to be identified, according to The Sydney Morning Herald. 

The creator used the online alias 'Old Gregg' to post the video on YouTube. He told Fairfax Media that he found the original WSU video "moving".
"I thought, wouldn't it be great to make a parody featuring a protagonist who was the very antithesis of Deng," he said.
Folklaw had a good chuckle watching this video: