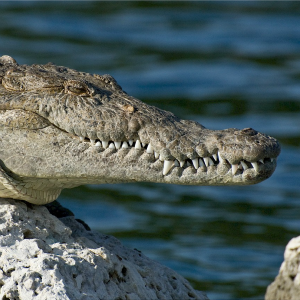 If the class action against Slater and Gordon goes ahead, plaintiff firms, clients and litigation funders will experience a role reversal, writes Michael Legg.
The prospect of one class action law firm being sued by another class action law firm, in a class action, has attracted a number of headlines as the hunter has become the hunted.
Maurice Blackburn and ACA Lawyers have announced that they are accepting registrations of interest from shareholders of Slater and Gordon Limited in relation to losses flowing from Slater and Gordon's alleged contravention of the securities laws.
The role reversal for Slater and Gordon – from plaintiff's counsel to potential defendant – arises because Slater and Gordon listed on the Australian Securities Exchange in May 2007 and became publicly owned. By becoming a listed corporation, Slater and Gordon Limited took on a number of onerous obligations that don't usually apply to law firms, but do apply to the corporations that have been on the receiving end of shareholder class actions in Australia.
The role of Slater and Gordon as potential defendant being sued by other class action law firms is really only the start of how the usual roles and relationships in the class action landscape may be disrupted by the proposed class action. Maurice Blackburn and Slater and Gordon have been long-time rivals that have competed over numerous class actions. The proposed litigation would formalise that adversarial relationship to a much greater degree than has occurred in the past but there has never been any love lost between the two titans of the Australian class actions bar. 
Three other relationships are of even greater interest. Many of the funds and institutions that are Slater and Gordon Limited shareholders are also the same entities that Slater and Gordon would likely have acted for in the past in shareholder class actions against other listed corporations. "Likely" is used deliberately because most funds and institutions are not specifically identified in a shareholder class action because they usually remain anonymous group members. But here those clients must obtain representation from a competing plaintiff's law firm – Maurice Blackburn or ACA Lawyers. Funds or institutions that hold large blocks of shares are key to profitable class actions for plaintiff's law firms. A class action against Slater and Gordon may provide a newcomer like ACA Lawyers, even more than Maurice Blackburn, with an opportunity to develop those key client relationships.
There is also the issue of litigation funders and whether one will partner with Maurice Blackburn or ACA Lawyers in the proposed class actions. Slater and Gordon has brought a number of class actions with the assistance of a litigation funder. Now there is the prospect that past partners may be crucial to bank-rolling legal proceedings against Slater and Gordon.
Slater and Gordon will also require legal representation – a defence team. Who does it retain? All of the top-shelf class action defence lawyers would likely have acted for clients against Slater and Gordon in the past, and presumably will do so again in the future. Does Slater and Gordon embrace a past opponent in its time of need or look for a fresh face and possibly give them an entrée into the highly profitable world of class action defence work? Both client and defence law firm may learn a lot.
Slater and Gordon Limited may better appreciate some of the vagaries of continuous disclosure requirements in ASX listing rule 3.1 in that it has previously used to sue other listed corporations. For example, the problems with the requirement to "immediately" disclose could be better understood considering that Slater and Gordon required nine days to verify and confirm information indicating the firm would miss its previous earnings guidance. There is also the question of when a corporation becomes "aware" of price-sensitive information and the operation of the exceptions to disclosure in rule 3.1A. Equally, there is the prospect of Slater and Gordon Limited being able to put before the courts some of the uncertain areas of law in shareholder class actions, such as causation. A finding in favour of some of the more novel approaches put forward by plaintiffs lawyers could be a bad outcome for Slater and Gordon Limited in this particular class action, but could set the scene for greater recoveries in future class actions. 
The class action landscape looks set for disruption as class action lawyers hunt class action lawyers.

Michael Legg is an associate professor at UNSW Law.