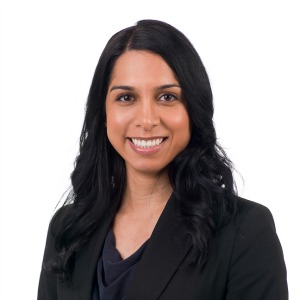 Even if you started what you thought was your dream job with the highest level of satisfaction, it's a good time of the year to reflect and consider your goals for the year ahead, writes Georgia Byrne.
Why not diarise some time in your calendar for an annual legal career check-up?
Whether you work within a law firm, in-house, Government or other legal environment, ask yourself these four key questions:
1. Is this the type of work that I excel at?
2. Is this the type of work that I enjoy doing?
3. Do I enjoy working with my colleagues?
4. Is my work environment the right kind of environment for me at this point in time?
If any of the answers to the above questions is 'no', then the fifth question is 'what am I going to do to make a positive change?'.
Private practice
Are you enjoying your current area(s) of law or the type of type of work you're doing? If not, can you seek out the kind of work you'd like within another team or another office? The same can be said for whether you enjoy working with your current colleagues. There could be opportunities that are within another team, interstate or internationally that might suit you and your skill set better.
You may have your eyes set on the traditional career trajectory towards becoming a partner at a large law firm. However, if the path to partnership isn't attainable where you are, you may consider another firm where you can see yourself progressing to your full potential.
It's worth considering changing your work environment if you are feeling stuck or dissatisfied in your current legal career. You may thrive in a different environment that is more challenging, progressive or supportive.
If you're seeking greater autonomy or flexibility, consider whether a smaller firm or setting up your own solo practice would be a satisfying option for you.
In-house or corporate
If you've been on secondment and loved it, then you could look at in-house legal opportunities within an organisation. Large corporates will typically have legal departments that focus on specific areas, such as M&A, Property or Employment. Smaller corporates may be seeking their first in-house counsel who will likely have responsibilities across a range of areas.
The key function for in-house legal counsel is to be a relationship-builder, well-versed in the organisation's business and to be a trusted legal advisor the organisation.
Going to the Bar
If litigation is your passion, then consider becoming a barrister. You will need to pass the Bar exam in your state or territory if you're considering this legal job change. You'll also need to be self-motivated as you'll be working alone.
Court roles
The court system offers a range of legal and quasi-legal support roles. For example, being a judge's associate, registrar or tipstaff.
Government options
Government departments, regulatory bodies and other statutory authorities rely on legal counsel from a range of practice areas. Lawyers in the Government environment tend to report greater work/life balance with shorter working hours and more flexibility than in private practice.
These are just a few options, and the legal recruitment landscape changes every day and new opportunities arise. Remember, there's no need to be stagnant, unhappy or burnt out on a daily basis. Keep reigniting your passion for the law.
Georgia Byrne is a consultant at Jacinta Fish Legal