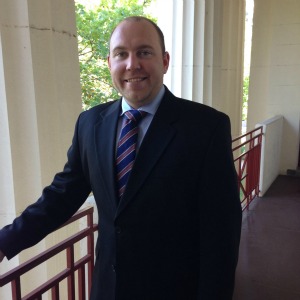 While working as a paralegal could pave the way towards a legal career, students should keep their options open, writes Paul Melican.
There are lots of opportunities one can pursue while completing your law degree. Working as a paralegal can seem like a great way to get into a firm, prove yourself and get to know a firm before applying. But it is a little bit more complicated than that – there is a large time commitment and the work is often more administrative than legal, and you could run the risk of putting all of your eggs in one basket.
The following are stories of how two young graduates have gone about it and how it worked out for both of them.
Graduate 1:
"Whenever you look at graduate roles, the description always says that two years' PAE are required. It's every graduate's nightmare... How can I get two years' PAE if no one will hire me to get that experience in the first place?
While studying my law degree, I worked in various roles in law firms and in chambers in the hope that would give me an advantage once I graduate.
Fast forward to the final year of my law degree... I interviewed for a role as a paralegal in a well-known firm. During my interview I was asked about my studies and when they would be completed. I made it clear that I would complete my LLB and GDLP within six to eight months and anticipate being admitted in the beginning on 2015. I was told that there was room for progression in the firm, they told me about three other staff members who started as paralegals and once admitted were promoted to junior lawyers within the firm... It all seemed promising.
I worked hard during my time as a paralegal (which wasn't my first time as a paralegal either, having already had three years' experience prior). I met with clients, took instructions, drafted various documents, liaised with other lawyers and counsel... all with the notion that this was preparation for a junior solicitor role.
Once again, fast forward to the beginning of 2015, amid the excitement of being admitted and the beginning of my career I got told: 'Your position remains the same, we are keeping you as a paralegal. We assume you're going to want to use your degrees so we will be happy to accommodate you attending job interviews when you need to.'
While I do believe that many firms have the best intentions, others use it as a 'carrot on a string' to get law students who have legal knowledge who can do the work of a junior lawyer (without the sign-off) but for less pay. It's a sad reality for graduates who don't know if a paralegal role will be their foot in the door or a dead end."
- Anonymous Australian Law Graduate
Graduate 2:
"During my high school years I placed a lot of pressure on myself to strive to achieve top marks and this followed on when I began law school. However, there was a general feeling that top marks in law school didn't quite cut it, and so I began networking within the law school first year mentoring program and also through mutual friends. From there, I was able to gain a position in a law firm in Brisbane as a part-time paralegal in my second year of law.
I was fortunate enough to have an understanding boss who allowed me to take study leave during exam and assessment time, making my working and university life somewhat more manageable. I gained first-hand exposure within the firm, allowing me to further advance my knowledge and skill set within the legal profession.
After graduating from my law degree at the end of last year, I was unsure whether my paralegal role would land me a graduate role within the firm. However, I was lucky to have been offered a full-time position as a graduate. Having applied for graduate positions leading up to the end of my degree and not hearing anything due to the unsteady graduate job market, I accepted the position with much excitement and eagerness to finally be entering the legal profession on a full-time basis.
I have just commenced my PLT studies with the College of Law and have definitely found that my experience as a paralegal has enabled me to understand the requirements of the coursework, which centres on the practical side of the legal profession as opposed to the theoretical side at university. On completion of my PLT and admission as a solicitor, I will then move to the role of solicitor within the firm.
I encourage law students to use their time while studying like I did to gain work experience within the profession or to volunteer their time at such places like Community Legal Centres, attend conferences, panel discussions at the courts and become a member of the numerous legal organisations to network as much as possible.
You never know where it may take you."
- Anonymous Australian Law Graduate

Both of these young graduates have no doubt gained valuable experience as a result of their time working as paralegals, but it does not always work out. It is recommended that if you are going to go down the path of becoming a paralegal:
- That you continue to build up your networks elsewhere
- Don't stop doing all of the other things like volunteering and competing
- Before you start, have an honest conversation with the firm about what you want
- As you get close to the end, touch base to see how it is all going
Check out your local law institute or law student society website to see what other things might be able to fix in to your schedule so as not to put all of your eggs in one basket.
Paul Melican is the president of the Australian Law Students' Association