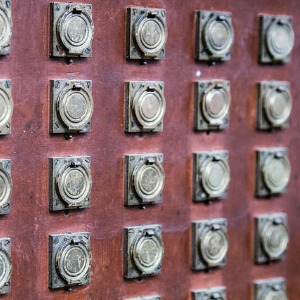 A general counsel at Telstra with photographic talent has launched a project chronicling old telephone exchanges.
David Field, general counsel at Telstra Operations, is the mastermind behind That Exchange Project, a tribute to now outmoded telecommunications equipment.
After a starting a hobby in wildlife photography, Mr Field was inspired to launch his latest undertaking in January 2015 after coming across defunct technology at network sites.
"While modern equipment is basically just boxes and lights, the old equipment was highly mechanical, and took a lot of craftsmanship and individual skill to manufacture, install and maintain," he told Lawyers Weekly.
"I wanted to capture the spirit of that craftsmanship."
Though he began by focusing purely on the technical, he eventually began to build a portrait portfolio to capture the craftsmen responsible.
Mr Field used the enthusiasm of these technicians, many of whom hold fond memories of the old exchanges, to find new photographic subjects.
"In a lot of ways that's part of the fun – tracking down the rumours and the leads, and earning people's trust so that they will share their treasures with you," he said.
"Telstra has been great at giving me access, suggestions and occasional advice – they understand the value of their heritage of connecting people over more than a century."
Mr Field sees his photography as a creative outlet, connecting him to a previous era where craftsmanship was prized and even simple mechanical equipment was made to look "just right".
"The project has also taught me a lot about issues around how technology evolves, and the constant need to evolve with it to stay relevant – that's an important lesson for all of us," he said.
He suggested all lawyers can benefit from exploring interests outside of work – and in his case, he has been rewarded by seeing the emotional impact of his project firsthand.
"The thing I've enjoyed most about working on the projects is seeing an old technician's eyes mist up as he sees images of all the old equipment he worked on as an apprentice," he said.
Images courtesy of David Field via That Exchange Project