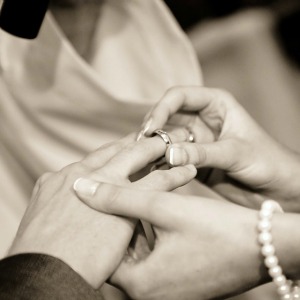 The Legal Services Commission of South Australia has warned couples about the legal minefield involved in ending an engagement.
According to a recent American Express survey, eight per cent of unmarried couples planned or expected to get engaged on Valentine's Day.
However, the SA Legal Services Commission warned that couples caught up in the excitement should also consider what might happen if the relationship turns sour.
"With many rings costing tens-of-thousands of dollars, there are significant legal considerations involved when engagements are called off," LSC lawyer Chris Boundy said.
On average, Australian couples spend around $10,000 on engagement and wedding rings, he suggested, but one 2013 case in the Family Court concerned a ring costing $170,000.
Who gets to keep the ring after an engagement is called off will depend on whether the couple live together, how long they have been together and whether they have children, he suggested.
Generally, if a couple does not live together before marriage, they are considered to be in a "traditional engagement" and the receiver must return the ring under a precedent set in Cohen v Sellar, according to information from the LSC.
Where engaged couples have already moved in, it will depend on whether they qualify as a de facto couple – meaning one that has lived on a domestic basis for at least two years or has a child together, the LSC clarified.
If de facto couples can't agree on who owns the ring after a break-up, the Family Court or Federal Circuit Court can make a ruling on the division of assets. For couples who do not qualify as de facto, the giver could claim the ring or its value through a civil action in the Magistrates Court.