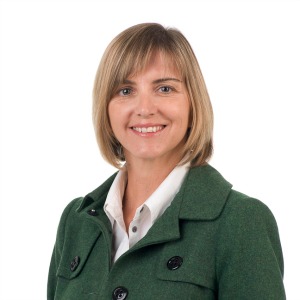 There are three ways in-house lawyers can convince their company that they are essential to the business, writes Louisa Condous.
As an in-house lawyer, the unfortunate reality is that you are regarded as a cost centre in a business and your role could be at the mercy of 'cost cutting' and the economy.
Different business leaders will come and go with different ideas about whether legal services should be in-house or outsourced. It is not always easy to change the industry you have worked in, but in general, a broad commercial lawyer should be able to take their skills into most businesses and add value.
A good business leader will recognise that a strong commercial lawyer can pick up new industry terminology pretty quickly. Still, an ongoing focus on enhancing and improving on your strengths is always beneficial.
Here are some tips to future-proof your career:
Be open to new work streams and involvement in projects. Make sure you are getting exposure to as broad a range of work as possible and make sure you understand the business dynamics. The more you do this, the more you will see what needs to be done. Learn some basic financial concepts so you can be part of the conversation. Work towards gaining exposure to the board where possible. Getting to know those who can influence others and potentially recommend you for your next role can be pivotal in your career journey. Accordingly, accepting a position on a board, perhaps an NFP board initially, will broaden your skills. Non-executive directorships will help ensure you can continue working long into the future.  
Work hard to become the trusted adviser to the business. If you are new into the role, do plenty of listening! You need to do this before you can get too involved in strategic discussions. Develop relationships with key stakeholders and your clients. Communication is extremely important and you may have to adjust to the people you are working with. A high degree of emotional intelligence is required to be able to assess situations and dynamics within the groups you deal with. Be prepared to say 'no', but also try to provide a solution or be prepared to point people in the right direction. Understand how your executive team functions. I know of a CEO who told his in-house lawyers to always summarise matters in three lines via email. Some CEOs may want more detail. If a new executive is coming into a role, ask them how they like to work and try to adapt to them. Some may get up early and read emails, so if you want a quick response to an email, sending it late at night may be effective.
Keep your networks up. When you are in a law firm you have exposure to a lot of different clients, people and partners. In-house, it's not so easy. Your physical location may be an impediment to keeping up with your peers but it is important to try and get to ACC/ACLA events and conferences, law firm talks and other law institute events. Be involved in industry bodies and stay in touch with what other in-house lawyers are doing so you can informally swap expertise. Involvement on committees can raise your profile too. Finally, make sure you keep in touch with recruiters with good contacts.
Louisa Condous is a senior consultant at Jacinta Fish Legal.