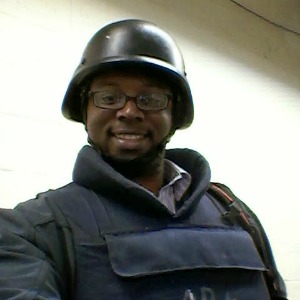 An Adelaide lawyer has travelled to Iraq to work for the United Nations refugee agency (UNHCR), assisting refugees fleeing the Syrian civil war.
Legal Services Commission solicitor John Mwate has flown to Iraq to take up a senior role with the UNHCR for a second time.
"Lawyers can play an important role in helping those affected by conflict," Mr Mwate said.
Mr Mwate will help with the legal processing of refugees who have fled the Syrian conflict to the northern Kurdish Region of Iraq. He will also provide legal protection and humanitarian assistance to displaced Iraqis.
"In addition to needing life-sustaining humanitarian assistance and legal protection, displaced people are sometimes deprived of their housing and property rights," he said.
"Like the Syrian refugees, these displaced Iraqis are in dire need of legal protection and legal assistance from the UNHCR and its partners."
Mr Mwate previously worked for the UNHCR in Baghdad and the Kurdish Region of Iraq from late 2013 to mid-2015 (pictured below).
Legal Services Commission director Gabrielle Canny said: "We have benefited from John's previous international legal experience and we wish him well in his new role with the UNHCR."