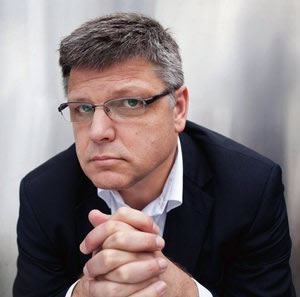 As pressure mounts on Slater and Gordon, it is worth considering the potential impact recent events are having on their clients, writes Greg Barns.
Slater and Gordon's decision to face the chill winds of market forces by listing on the ASX always carried a risk that duties to clients and to financiers might potentially conflict, and that risk is now looming on the horizon. That risk was a potential conflict between the duties lawyers have to their clients and the demands of financiers, shareholders and others who are banking on Slater and Gordon's share price continuing to head north.
Slater and Gordon is being hammered by the market after it announced worse than expected negative cash flow of around $80 million. The market had expected around half that number. Its bankers are nervous and, as reported on Tuesday, National Australia Bank and Westpac are together owed about $800 million and have reserved their right to demand Slater and Gordon repay all of its debt by next year if the law firm can't settle enough cases during March and April this year.

The pressure to pay down debt and to increase cash flow is a driving force at Slater and Gordon because if it fails to convince its bankers it can do so, then the curtains will be drawn.

Herein lies the difficulty for Slater and Gordon lawyers and particularly those in the firm who have substantial shareholdings in the company. How do lawyers ensure their obligation to their clients who have suffered injuries and are seeking compensation payouts is prioritised above the demands of Slater and Gordon's financiers who want to see dollars heading their way fast?

If you are a client of Slater and Gordon and are expecting the firm to push for the best possible settlement of your personal injuries action, then the news that the firm is under pressure from its bankers to settle more cases over the next two months might make you nervous.

We assume that the lawyers who work at Slater and Gordon are solely focused on one of their core duties as lawyers – that is to act in the best interests of their clients. But because the firm for which you work is also a listed company and therefore has to meet the expectations and demands of the short attention span of the market (generally only interested in the next quarter's results), how do you put this to one side over the next few weeks as you negotiate for your client?
The pressure to settle for an amount short of what you might be able to get for your client if you did not have the banks hovering over your desk is a real and invidious one for any lawyer.

Greg Barns is a barrister and writes on legal issues for a range of media outlets. His views are his own and are not representative of any organisations with which he is involved.