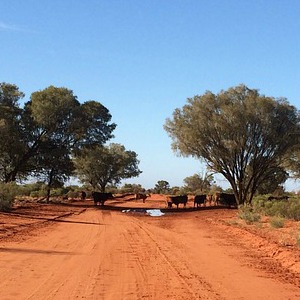 Two lawyers from Thynne + Macartney have taken on a gruelling 1,237-kilometre ride through the outback to raise money for mental health services.
Litigation partner Mark Winn and agribusiness lawyer Hannah Byrne are taking part in RideWest, a charity bicycle trek from Brisbane to Longreach.
Funds raised will benefit the Royal Flying Doctors' mental health services.
Mental health issues in rural communities can be exacerbated by difficult conditions and lack of access to help, Thynne + Macartney's head of agribusiness Bill Loughnan said.
"As lawyers to rural communities we have often seen the stress caused by financial hardship, isolation and the challenges of on-going drought, floods and fire in different rural regions," he said.
"The link between stress and mental health issues is well known."
He cited the firm's deep links with the rural community, as a major agribusiness firm in Queensland.
"We have been helping rural clients move forward in all aspects of their lives over multiple generations and RideWest gives us another opportunity to support them," he said.
The two cyclists, Ms Byrne and Mr Winn, both welcomed the challenge involved in the multi-day trek as well as the opportunity to support the Royal Flying Doctors.
Ms Byrne, who has family connections in rural Australia, said mental health was an issue close to her heart.
"I know people who have suffered from mental health issues and have seen the long-term impact this can have not only on the individual but on their families," she said.
"I believe that by supporting and participating in events like these we can help provide more support and resources to people in the rural community who need it most."
For Mr Winn, a keen cyclist, the primary objective was to "share knowledge, change people's perspectives and give people with mental health issues more control in their lives".
"I know it's possible to give the people with these challenges more freedom, we just need to provide the resources," he said. "That is what this ride is about for me."