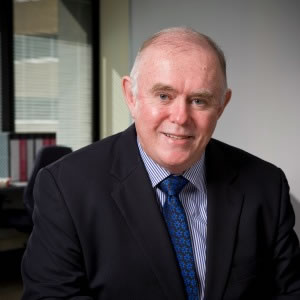 Calls from a Queensland Coroner for tougher penalties on pool fencing could prevent more deaths – yet introducing criminal charges may deny victims any chance of compensation, writes Mark O'Connor.
The issue made news after an inquiry into the death of four-year-old William Corben, who drowned in a neighbour's backyard pool on the Gold Coast a year ago. 
William died last March after he was found unconscious in the pool of his neighbours, Rodney and Lisa Stewart. The pool gate had been deliberately propped open with a wooden block. The child had been playing hide-and-seek with four other children when he reportedly entered the pool area unnoticed and drowned.
Media reports stated Deputy State Coroner John Lock, who investigated William's death, said Mr Stewart had propped the gate open so he could bring his mower through – something he often did.
A safety bracket that prevented the opening of a screen door from a bedroom to the pool area was also removed after an inspection of the property in 2014, the Coroner's Court in Brisbane was told.
"It arguably points to a fairly cavalier approach by the Stewarts to their obligation to maintain pool safety," Mr Lock said.
The court reportedly heard neither of the Stewarts were watching the children, all of whom were aged under 11, while they were playing, and that William's death could have been prevented.
"In this case, submissions were made that there is sufficient information for me to refer the facts of the case to the DPP," Mr Lock wrote in his findings. "I agree the appropriate threshold has been reached to do so."
The Stewarts could face a charge of leaving a child under 12 unattended if the Director of Public Prosecution pursues the matter. If charges are laid it would escalate growing moves to strengthen backyard pool safety.
Queensland has tough laws and fines now for pool fencing but, despite this, there has been a spate of child pool drownings in the state and authorities are alarmed by the spike.
The Royal Life Saving Society's annual drowning report has revealed a 30 per cent national increase in drownings of children aged under five last year, reversing a historic downward trend. The report recorded 271 deaths due to drowning in the last financial year, with 26 of those being of children of pre-school age.
The society found children under five are the age group that is most at risk of drowning and the majority occur in and around the home – commonly in home swimming pools.
With these factors in mind, I believe there will be some support for the state government to consider making it a criminal act for people who deliberately prop open pool gates or flout pool fencing safety, because some pool owners need a hard reality check about child pool drowning risks.
As an injury compensation lawyer I have represented parents of children drowned in backyard pools and know at first hand how a tragedy like this devastates and tears a family apart. We must do anything we can to prevent child pool drownings.
But I caution that treating the leaving of a pool gate open as a criminal matter could have an unexpected and unwanted side effect on the families of victims.
Under Australian law there is no entitlement to compensation for parents for the loss of a child who died because of a pool owner's negligence. But compensation may be available to parents for psychological or other injury, which may develop consequently on their child's death. But there's no compensation for the accidental death.
This is a delicate topic, but one that could be worthy of some community discussion.
However, if a parent or close family member developed a psychological or other injury because of the drowning, then there are compensation avenues against the pool owners, which will be covered by the public liability insurance they would have in their home contents insurance policy.
But here's the warning: such insurance policies would likely have a clause denying coverage to the property owner if the negligent act that caused the death led to a criminal conviction.
I think if the State Government did want to make leaving pool gates open a criminal act, it would need to consider the impact on the pool owner's public liability cover of their insurance policy.
If there is no insurance company to stand behind the negligent pool owner then often any claim for compensation would not be viable to pursue and leave seriously psychologically injured parents and family members with no viable form of redress.
However, I support anything that improves pool safety because there have been far too many child drownings in Queensland pools. I don't see how anyone could justify deliberately circumventing pool fencing rules and exposing any children to the risk of drowning in an unsupervised pool.
Mark O'Connor is a director and injury compensation law expert with Brisbane firm Bennett & Philp Lawyers.