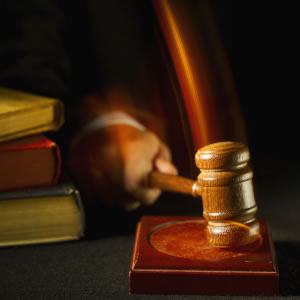 A US federal appeals court has overturned a man's conviction after his lawyer repeatedly fell asleep during the trial.
In 2004, attorney Nikita Mackey was appointed to represent Nicholas Ragin who was charged with conspiracy and racketeering in connection with drug and prostitution rings, according to The Washington Post.
In 2006 Mr Ragin was convicted, but his 30-year prison sentence has been reduced to 10 years after the US Court of Appeals for the 4th Circuit in Richmond ruled that he had been denied his Sixth Amendment right to counsel.
Following his conviction, Mr Ragin sent a handwritten letter to the district court, complaining that his lawyer "had the audacity to fall asleep 'twice' during the trial". He claimed his lawyer slept numerous times and claimed that at least once Mr Mackey asked him what he had missed, according to the court documents.
In 2010 Mr Ragin also filed a petition to have his conviction and sentence overturned, claiming that he had been denied proper legal assistance.
At a hearing for Mr Ragin's petition, a juror testified that the lawyer slept "almost every day" for "30 minutes at least" each time.
Judge Roger Gregory issued an opinion last week, saying: "Based on this record, we find it impossible not to conclude that Mackey slept, and was therefore not functioning as a lawyer during a substantial portion of the trial."
Mr Mackey did not dispute allegations that he slept during trial and said that he is glad his client's appeal was successful.