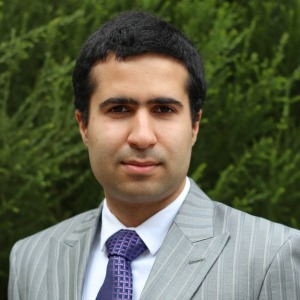 Community legal centre volunteers must go above and beyond to ensure clients clearly understand the advice given, writes Carl Buhariwala.
Having acted as a night volunteer student at a community legal centre (CLC), I have dealt with clients who do not seem to understand the entirety of the advice.
Since they often face linguistic, social and financial difficulties, these clients want to focus on the results of their legal dilemmas and quickly set aside their problems. They may fail to appreciate the legal processes involved and how lawyers need to act.
Clients trust their lawyers and lawyers must make sure that clients know how to respond to their problems. Leaving a client confused is unethical; it would be prudent for lawyers at CLCs to provide advice documents to clients and remind their student volunteers to comprehensively check that clients understand the advice given during interviews.
When professional services are provided to clients, there is information asymmetry on both sides. Clients can withhold material information about the matter and lawyers might not explain the law in its entirety for the sake of saving time.
Most often, clients are too afraid to ask for further information. Clients' facial expressions signal their confusion, particularly when they sit still and look blank, and ask fewer questions. Especially with clients from foreign regions and those with learning difficulties, explaining the law and the processes involved can lead to unfortunate misunderstandings.
It is unprofessional to presume that they understand the advice. Time and resource limitations faced by CLCs should not be an excuse for overlooking critical explanations of the advice.
Lawyers have a duty to their clients. It is up to them to determine, with the initiative of students, the most effective way to communicate the information without boring and bewildering clients and without over-simplifying the issue.
When clients leave the interview room, I sometimes wonder whether the advice made sense to them and whether we have been of assistance. Most clients who attend CLCs experience a number of access-to-justice barriers, and CLCs need to remind clients to speak out when they do not understand advice.
Advice given at a CLC is not comprehensively noted on paper for clients; they must remember it or take notes from what the volunteers say. Will clients act in the right way? Will they satisfy any limitation dates? Even if lawyers act in good faith and their students are frank and open with clients about all relevant issues, ethical dilemmas arise when clients say nothing and leave perplexed. 
Lawyers are trained to think logically and apply analytical and investigative skill. The majority of clients are unlikely to share this training. Therefore, students, at the behest of their supervising lawyers, should:
• Explain their advice in simple formats, both in conversation and on paper
• Keep each point to one separate issue
• Gauge the level of clients' understanding by asking them to repeat the advice
• Provide any further clarification necessary to ensure there are no misunderstandings on the part of clients.
Providing advice in a step-by-step manner ensures that clients, whether alone or with the aid of interpreters, understand the logic behind the proposed resolution processes. Advice documents should outline clients' instructions, relevant law, strategic advice and future action. However, these can be time-consuming and can possibly raise liability issues.
Students should not become frustrated if clients probe further on certain points and should seek to provide them with answers to their questions within reasonable time, after consulting their supervising lawyers. Clients are generally unable to solve their problems on their own and rely greatly on legal advice.
CLCs should consider providing clients with advice documents to prevent them leaving interviews confused. This reform would help to better serve the community, ensure that there are fewer miscommunications and improve the client experience. With this change, the law would not appear as difficult to clients; advice documents would allow them to better manage their own affairs and understand their positions.
Carl Buhariwala is a fifth-year commerce and law student at Monash University.