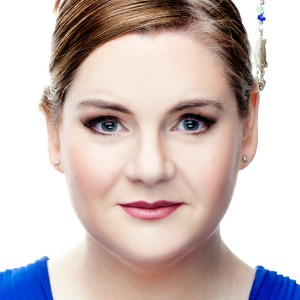 LinkedIn is often overlooked by lawyers as a powerful tool to connect with clients and build a practice, writes Jillian Bullock.
Not just Facebook's boring step-sibling, LinkedIn is the most powerful social networking platform for professionals. Yet the majority of people use it only as a virtual resume and only connect with a handful of people. Lawyers are no exception, with many in the legal profession failing to take advantage of LinkedIn's powerful capabilities.
Why lawyers should be using LinkedIn
LinkedIn is more than just a platform for connecting with your former colleagues. It is also a powerful direct marketing tool that can be effectively used to grow your legal practice in an ethical and time-efficient manner. In as little as just 10-15 minutes a day, focused and strategic use of LinkedIn can help you and your firm to build consistent, ongoing relationships with prospects, referral partners, potential employees and clients.
Here's how LinkedIn can help you in your daily life as a lawyer:
• Growing your practice
• Build your referral network
• Hiring great talent
• Boost your reputation and influence
Five common mistakes lawyers make on LinkedIn
If by now you are feeling all enthusiastic and inspired to start harnessing the power of LinkedIn, that's great! But before you dive in, make sure that you don't make some of these common mistakes
• Mistake #1: Not being on LinkedIn!
Sadly, a lot of people just think of LinkedIn as a glorified online resume and don't put any effort into it if they aren't job seeking. Well, job seeking is just one small part of what LinkedIn can be used for and I'd argue that its potential as a direct marketing platform is far greater. Your prospective clients are online and using social media on a daily basis and LinkedIn is a great way to build out your network, especially for referral partners.
• Mistake #2: Using your firm's logo rather than your photo
Having a logo as your profile picture rather than your photo is actually a breach of LinkedIn's terms and conditions – an easy clause to miss. In addition, remember that this is a social platform – people are connecting with you as an individual and a photo helps build trust.
• Mistake #3: Careless delegation (or not using LinkedIn regularly)
Have you provided your PA with appropriate training for managing your profile in effective time? Are you happy for your PA to communicate on your behalf? Remember, it's your reputation that is at stake.
• Mistake #4: Breaking the law!
If your PA is posting for you, are they up to speed on copyright law and how to safely source images online for your content? There isn't anything worse than a legal professional accidentally breaking the law because their PA wasn't clear. There are a number of sources that cost as little as $1.
• Mistake #5: Not nurturing existing relationships
Everyone knows that it is far more cost-effective to win more work from an existing or past client than it is to convert a brand-new client. Yet many lawyers take the attitude of completing the job at hand, saying thanks very much, and never contacting the client again.
By being a first-level connection with your clients, you can create an easy way to stay in touch and remain top of mind for any future legal needs your client may have, as well as a reminder about you should they be asked for a recommendation. As a first-level connection, you will get updates about key events that are important to your client, like work anniversaries, promotions or new jobs, and it's easy to delegate your PA responsibility for giving these updates a simple 'thumbs up' to express an interest and connection.
Jillian Bullock runs LinkedIn Ninja Down Under, offering online MCLE courses, in-house training, one-on-one coaching, and a complete profile writing service.