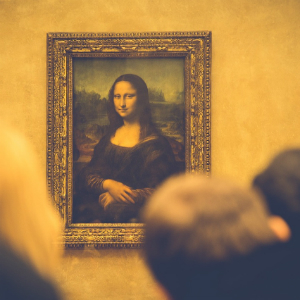 A Queensland-based lawyer is working on a portrait of the Honourable Justice Margaret McMurdo AC for the 2016 Archibald Prize.
It took two sittings trialing numerous poses with Justice McMurdo in her Byron Bay home before artist Megan Shine prompted the judge to assume "the natural pose when you're thinking about something important", she told ABC News.  
Ms Shine is a 24-year-old commercial litigation lawyer and skilled in portraiture. Her layered style of painting takes up to two weeks to dry.
The choice of subject for Ms Shine's Archibald Prize entry was easy -- she turned to her greatest inspiration, the first female president of an appellate court in Australia, Justice McMurdo.
"When I was searching for an Archibald Prize subject she just instantly came to mind," Ms Shine told told ABC News.
"I emailed her and she kindly agreed to sit for me, which is great."
She added: "I think she was flattered to be asked. Then it was just a matter of convincing her that my standard of work was up to par."
Speaking of her sitting with the judge and the painting process, Ms Shine said that she discovered a lot about Justice McMurdo's career, her struggles and who she was as a person.
"I can use that information when I'm standing at the canvas [...] to really capture who she is," she said.
"I think I have to do that justice."
While the portrait is still a work in progress, Ms Shine hopes it will be completed for the four-day Archibald Prize submission window.
"I know once I've captured the essence of her, I think it will be quite clear to me."
Delivery of 2016 Archibald Prize entries is due between 20 and 24 June.