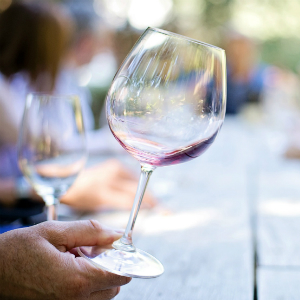 A US judge who has previously faced accusations of coming to work drunk in 2014 has been suspended by the Miami Judicial Qualifications Committee, the Miami New Times reports. The majority decision to suspend Jacqueline Schwartz for actions "constituting inappropriate conduct" has been outlined in a Supreme Court Notice of Formal Charges released this week.
Surviving a baptism of fire fuelled by pointed words from the bench is par the course for a career advocate. Most seasoned practitioners can recall a defining moment in court when they have faced the wrath of an ill-tempered decision-maker. But have you ever heard of a doozy like this?
One suspended Florida judge has cemented a reputation for flaunting her position of power with a colourful choice of words.
Miami-Dade County Judge Jacqueline Schwartz made headlines last year following a verbal spray where it is alleged she told a convenience store clerk: "Go f*** yourself."
Fresh allegations against Judge Schwartz surfaced last month, when she is said to have showed up to work "impaired while presiding over cases" at the South Dade Courthouse. Other court officials, attorneys, and police officers present said Schwartz was slurring her words, could not walk straight, and had trouble concentrating. The Chief Judge removed Shwartz and she was driven home by the court bailiff.
The allegation of impairment at work followed an alleged showdown at a Greek restaurant in Miami 10 days prior, where it is said Schwartz acted in a way that could demean her judicial office.
According to a Notice of Formal Charges, not even Miami emergency services could hose down the "aggressive", "uncooperative" judge, after she called the officers "pigs" and allegedly told them they could not do anything about her cutting words given her judicial office.
Emergency services were called to the Ergon restaurant on 18 March when a bizarre series of events unfolded after Judge Schwartz's glass of wine spilled onto the floor.
According to the notice the judge "appeared impaired", "unsteady on her feet" and slurred her words. After her wine hit the floor the judge was seen to pour water all over the ground while attempting to refill her glass of water.
When staff refused to serve her more alcohol, the situation erupted with an "enraged" Schwartz demanding: "I want to speak to the f***ing owner. You are a f***ing idiot, you don't know who I am." It is alleged that the judge then threatened that she would have the waiters fired for refusing to serve her alcohol.
Schwartz's attorney claims that the judge was not drunk and her behaviour was the result of side effects from a new medication.
The defence is inconsistent with the submissions Judge Schwartz made when she self-reported the incident and stated that she had nothing to drink and had not taken any substances of any sort. The Supreme Court notice further outlined that the judge had failed to mention any "intemperate statements", which were alleged to have been made at the restaurant.