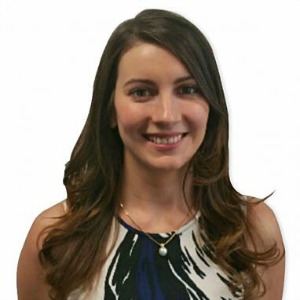 Whether you're applying for your first job as a graduate lawyer, or you're a senior lawyer with many years experience, job interviews can be daunting experiences, writes Emily McCarthy.
Whilst you can never really be certain about what the interview will entail, or completely eliminate nerves, there are steps you can take to ensure that you present well and maximise your chances of landing the job.
Some simple tips for securing your next role.
1. Don't be late…but please don't be early!
Turning up half an hour early is almost as off-putting as arriving half an hour late. Your interviewer can interpret this as you assuming they have nothing better to do that day except interview you. If you're early, grab yourself a coffee and relax. This will help to lessen your nerves and put you in far better stead for your interview than feeling awkward sitting in a waiting room for 30 minutes.
2. Don't 'sell' yourself
An interview is largely about assessing whether or not there is a cultural fit. Especially when interviewing lawyers, it's usually immediately obvious from consulting a CV whether someone has the right experience and technical skills, but a face-to-face interview is about whether or not you'll fit in socially and culturally. Don't be a salesperson about how great you are – it can make you sound desperate. The interviewer will decide whether you are the right person – you telling them that you are won't convince them.
3. Stop thinking about it as an interview
Yes, we know it's an interview, but try to think of it as just a meeting. A meeting is an exchange, you're both asking and answering questions, as opposed to you being tested or put on the spot. If you think of an interview as a meeting, you'll be less nervous and better able to answer questions more clearly and confidently, which is far more appealing to your interviewer.
4. Never assume the interviewer knows what you are talking about
This is particularly relevant for lawyers who are being interviewed by non-lawyers, which is often the case when it comes to in-house positions. Don't assume that saying you've drafted many 'convertible notes' or that you are a 'derivatives specialist' means much (if anything) to the interviewer. However, take care to not be condescending either – no one likes a 'know it all'. Try to not use jargon or overcomplicate things; be helpful and explain what your role entailed.
5. Review your CV before you walk in
We tend to think that we know our careers back to front, but an interviewer will want to know details. You'll look unprofessional if you can't remember the time period you worked at a particular firm, or the kind of work you did there. A quick refresh of your CV (and likely an update) can be incredibly worthwhile.
Emily McCarthy is a lawyer and HR manager at lexvoco