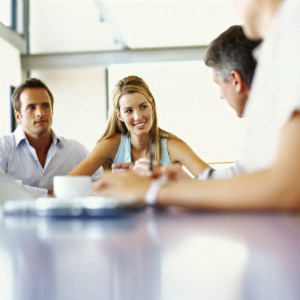 Junior mediators are benefiting from a pro bono pilot program that sends accredited professionals to facilitate disputes in the volunteer sector.
Voluntas is a pro bono pilot program that offers the confidential services of accredited mediators to the NSW volunteer sector.
The pilot program is the brainchild of mediator Steve Lancken, who, together with a group of 11 others, is conducting a six-month trial of the conflict resolution service. According to Mr Lancken, more junior mediators can enjoy the benefit of mentorship as well as acquiring experience by offering their pro bono services through the program.  
"One of the chronic and long-standing difficulties for people who want to get into the mediation field is they can't get experience," Mr Lancken said.
"The model we have with this pilot is we pair an experienced mediator with a less-experienced mediator who wants to get experience. The less-experienced mediator can do all the groundwork and then work alongside the senior mediator [during] the mediation."
"I have absolutely no doubt and the evidence is clear – the number of people calling me up and saying I want to be a part of your program is unbelievable. There will be no shortage of mediators," he said.
More than 50 mediators in NSW have signed up to lend their time and services through the program free of charge. The mediators assist volunteers and volunteer managers with difficult however constructive conversations before full-blown conflict gives rise.
"We use volunteer mediators to deliver meditation and alternative dispute resolution services to the volunteer, NGO and not-for-profit sector. The easy way to describe it is pro bono mediation/pro bono conflict resolution service," Mr Lancken said.  
Based on his involvement with the NSW Centre for Volunteering and NSW Department of Family and Community Services, Mr Lancken saw a strong need for mediators in the volunteer space. He has received further interest from volunteer groups in other states including Tasmania and Western Australia since the pilot commenced.
"There are over six million people volunteering in Australia across a whole different range of circumstances and where there are so many people involved, conflict is inevitable," Mr Lancken said.
The challenge for transforming an apparent need for mediation in the sector into a demand for services is to address misconceptions about what mediator involvement implies.
"The pilot has showed us that, like employers, volunteer managers are reluctant to seek assistance to deal with difficult conversations. So while we know these difficulties are happening in the field, there is a reluctance to bring them to us and there's a bit of a misunderstanding about what we're trying to assist people with," Mr Lancken said.
"In some organisations there is the impression that if you are asked to attend mediation, then you are being told that you have done something wrong and that doesn't assist – we want to get in early and help people manage difficult situations before they turn into destructive conflict," he said.
By August, the Voluntas committee hopes to identify the common themes of disputes arising in the sector, as well as gauge the demand for third-party mediation services.