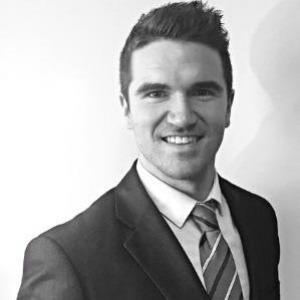 Amid the excitement of moving overseas, it's important to think through the implications of such a major life change, writes Kevin Sinnott.
Saying 'good night' and 'good morning' on the same phone call sounds quite crazy, one might think at first – how is it possible to stay on the phone for a whole day? However, in the life of an Australian immigrant who is close to his family but is also living in Europe, it is just your average phone call on your commute to work. Having lived in New York, London and now Sydney, I have Apple (not the fruit) to thank for being able to turn my phone calls into video calls – which now means my parents can watch the sunrise as they head to bed!
Before moving to the UK, or in fact any country away from your home, you tend not to think about these so called 'small things', like the time difference. A job, a home, a school, a university and perhaps a sports team – they are always on the top of everyone's list however, the actual day-to-day living activities generally get lost in among the hype and excitement surrounding the move.
Looking at the legal profession in the UK and Europe, paying particular attention to London, there are a large amount of Australian and New Zealand-qualified lawyers who have made the move and are now doing extremely well in their respective roles. The market especially in the corporate space has never been as buoyant. This, in turn, has led to the added attraction and interest of foreign-qualified lawyers in moving to the UK – being almost a case of 'well if he can do it, so can I'.
One thing that I will would really like you to get from this post if you are thinking of making that move abroad, is for you to thoroughly consider your main motivations for making that move. I speak to a number of people daily who are keen on making a move – however, for all the wrong reasons.
Don't get me wrong, taking up a role in a new country does present amazing travel opportunities. However, you must also not forget that you are moving to work in a role in which you have been recruited for your talents and not your travel interests. There are lot of amazing opportunities in the UK, London especially, but they must be taken seriously.
Red tape may sometimes also surround your move, depending on the area of law you specialise in. Banking and corporate lawyers whose specialisation is not jurisdictional, find it easier to get roles than, say, a lawyer who specialises in property or construction.
As a law graduate in Australia, you generally go through three six-month rotations in three different practice groups before specialising and settling and moving into a lawyer position in one of those groups after 18 months. To the UK/Irish graduate this sounds quite unfair, especially if you have just shed blood, sweat and tears for two years before then moving into a qualified lawyer position.
Essentially, putting it into context in Australian PQE terms, if a UK and Australian law graduate commence their graduate programmes at the same time in their respective countries, the Australian lawyer would be looked at as having two years' PQE in their legal market; however, the UK lawyer, after two years will be started at zero years' PQE.
It is for the above reason that many Australian lawyers with less than three years' PQE who move to the UK/Ireland struggle to find roles, as they are essentially competing against a large newly qualified candidate pool. It is a massive consideration for Australian lawyers and one of those 'things' that sometimes gets lost among the adrenalin of the move.
Transactional practice work in Europe and the UK has increased significantly in the past 12 months and international transactional lawyers are very much now in demand as global firms look to build their practice areas. If moving to the UK or the US to work for a truly global firm and work on multi-billion dollar cross-jurisdictional mergers and acquisition matters is something you have always dreamed of doing, then there has never been a better time.
Making the trip overseas can be exciting and nerve-racking all at the same time, but it is certainly an incredible life experience –  and one I would highly recommend.
As Jack Kerouac once said: "Nothing behind me, everything ahead of me, as is ever so on the road."
Kevin Sinnott is the managing director of Sonder Consultants