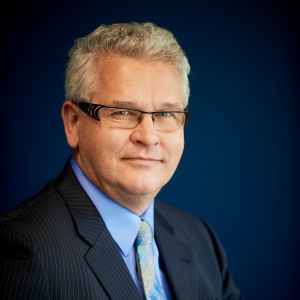 The proposal to introduce a human rights act in Queensland has thrown a spotlight on the importance of human rights protections, write Bill Potts and Rebecca Fogerty.
In December 2013, Sally Kuether, a library assistant and mother of three, was arrested and charged with offences under the newly-enacted Vicious Lawless Association Disestablishment (VLAD) Act 2013.
Her alleged crime: meeting over a beer at the local pub with her boyfriend and a friend of his while wearing a leather jacket emblazoned 'Property of Crow' (a reference to her boyfriend and his membership of the outlawed Life and Death Motorcycle Club).
The club had been deemed illegal months earlier, not by any judicial process but on the decree of former attorney general Jarrod Bleijie. There was no suggestion that Ms Kuether had committed any other crime. She faced six months of mandatory actual jail time if convicted.
On the one hand, it could be said that the Kuether case starkly demonstrates the gaps in human rights protection in Queensland.
Many people take for granted their ability to enjoy basic rights like freedom of speech and freedom of association. What they may not realise is that the mechanisms in place to protect these rights are somewhat messy.
Some rights are explicitly protected by the common law, and others by statute. While Australia is a signatory to international human rights agreements, these do not form part of the ordinary law of the land unless the government specifically legislates that it be so.
Part of the reason why Ms Kuether's case is so shocking is that it showed how easily the government of the day was able to take away the basic and sacred freedoms of association and of speech.
On the other hand, the unequivocal public outrage on behalf of Ms Kuether attests to the fact that our system, by and large, works.
Australia consistently scores highly on indices of human rights protection relative to other countries. Excessive government infringement on our rights can often be curbed quickly because we have free elections, separation of powers and a robust tradition of free speech.
Happily for Ms Kuether, the police ultimately dropped the most serious charges against her after what must have been an agonising 15 months. Perhaps because of the overreach of the former Newman government's "bikie laws", Queensland is now examining the desirability of a state human rights act, along the lines of those in place in Victoria and the Australian Capital Territory.
The model under consideration by the Legal Affairs and Community Safety Committee is legislative, not constitutional, which means that violation of human rights would not cause a law to be struck down.
Rather, the Act would oblige lawmakers to formally address the human rights implications of new and existing laws, and allow human rights concerns to factor into regulatory decisions.
Submissions by interested parties (including – full disclosure – the Queensland Law Society) closed in April 2018 and a report to the Legislative Assembly is due in June.
Headline-grabbing stories like Ms Kuether's case may be the first to spring to mind when we think of a state human rights act, but the most widespread changes would be on a smaller, individual scale.
We all know of situations in dealing with government where bureaucracy and regulations have caused illogical or Kafka-esque injustices.
If government was required to consider our human rights – rather than merely whether actions comply with the regulations as written – the change could be significant for many Queenslanders, especially our most vulnerable.
None of this should be taken as an unqualified endorsement of a Queensland human rights act, for there are legitimate criticisms.
One need only look at the United States, where a strong constitutional Bill of Rights and a politicised judiciary have prevented proper governance over critical issues such as gun regulation or campaign finance.
It is unlikely that the extremes of the American experience will occur here, given that the model presently under consideration would not allow courts to overthrow legislation that does not comply with the act.
But it does illustrate the concern that a human rights act would impede the government's ability to do the job of governing. Any act would need to be framed carefully so that resources are not tied up responding to vexatious claims by cranks complaining that every government decision that does not go their way is a human rights violation.
There is also a risk that a human rights act could achieve nothing at all.
The community already recognises the importance of human rights. Many of the most contentious issues facing society involve deciding between competing claims of rights; simply codifying those rights may not bring us any closer to a solution.
Indeed, a human rights act may not be transformative overnight.
The point, however, is that we have an opportunity now in Queensland to shape our government's words and actions around a rights-based discourse. In doing so, let's send a clear message that no government – Labor, Liberal or otherwise – has the right to trample on our rights.
Bill Potts is a director of Potts Lawyers and president of the Queensland Law Society. Rebecca Fogerty is an accredited specialist criminal lawyer at Potts Lawyers