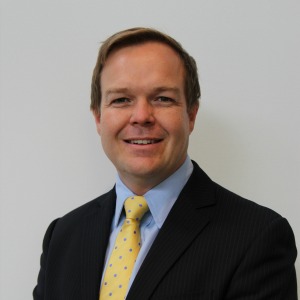 The rapid pace of technological development and the spectre of automation make it an exciting time to be in law, writes James Boocock.
At an 2015 event hosted by World Masters, Richard Susskind gently ribbed his audience, that with all the talk of disruption within law, maybe it was enough for some partners in traditional model firms to bring forward their retirement dates.
This is perhaps no surprise, given a recent McKinsey study that estimated that 23 per cent of a lawyer's work could be automated.
Some 50 per cent of the workforce by 2020 will consist of Millennials, and they in turn will drive demand for 'always-on' cloud-based tools to manage their daily working lives. Research has also highlighted that 79 per cent of businesses were moving more work in-house and reducing their dependency on traditional law firms. In turn, more in-house work will turn from monitoring panel firms to automating their own work.
Taken together, these shifts are helping to fuel transformative change in a number of areas of the legal sector, and prompting firms large and small to harness the power of technology – in areas ranging from practice management to document automation – to meet the challenges that lie ahead.
Key trends in legal technology
As a result of major shifts, larger firms are no longer looking for a standalone financial management tool, but rather for a comprehensive firm management system. In the smaller firms, holistic and fully integrated tools for running their business has long been the requisite. The highly competitive environment in the legal practice management space means that customers are expecting more from the solutions that they use, whether from the functionality of the products or from intuitive, quality and integrated legal content.
CIOs are already applying their experience and are generally adopting a pilot approach with any new system implementation. Highly advanced workflows will be created for specific tasks before adopting a new technology more broadly across the firm.
Mobility and cloud are also being quickly adopted, even within the conservative larger firms for certain applications. Small law in particular is seeing a growth in demand for cloud-based practice solutions since, arguably, there is less concern in terms of data residency. Further, the security of data offered by professional third-party providers is often at least as good as, if not better than, that within a smaller enterprise. Larger firms are also seeing the benefits and efficiencies of running applications in the cloud, such as document automation tools, for example. Larger names in the industry, like Microsoft, are reassuring law firms that their data is safe and more accessible on their cloud servers.
New developments in the industry
Document automation has been around for at least 15 years. The rise of providers of automated solutions are now pushing the envelope, doing away with document 'developers' and putting more of the power in the hands of lawyers who can now easily automate documents at their desktops. With the introduction of white-labelled portals, the use of document automation is not just for a law firm's consumption internally. Law firms are looking for tools to add meaningful value to the provision of services to their clients. For example, many are automating the ISDA which they have provided to their clients, and then passing on the efficiencies with a noveler delivery method.
Integration is also important. Any good solution will offer integration with other platforms as standard. It is, therefore, becoming apparent that the top law firms in Australia are poised and ready for large-scale adoption of digital signatures, in anticipation of the technology becoming more widely accepted in legal practice. The technology has already been embraced by the Australian conveyancing industry and has contributed to a significant decrease in time to settlement and more efficient firms.
Legal research professionals will continue to see the growth of 'know-how' with new solutions coming to market in Australia this year. A contrast to traditional legal research, know-how provides for practical application of the law.
Artificial intelligence – including projects like IBM's Watson – remain an exciting area of development for the legal space. Some commentators like the UK-based 'NewLaw' evangelist Legal Futures are heralding the collapse of law as we know it today within 15 years, at the hands of AI. It does appear likely that human supervision will remain key, and that AI is unlikely to replace the lawyer for the foreseeable future. However, similar to other technologies, it is expected to put their time to better use. Changes in traditional practices will invariably need to evolve, to make room for the new partner in the business to feel at home, and to offer best leverage.
Once you have got your head around AI, look out for blockchains, the relational concept that underpins bitcoin. It has the potential to transform multiple aspects of what law firms do – and how they do it. It is also worth paying attention to the accelerating industry trend towards adopting formal legal project management; another discipline that is increasingly underpinned by technology.
The winds of change in the legal profession continue to rapidly gain momentum. It is truly an exciting time for the sector, and harnessing the power of technology will unlock untold opportunity for those who embrace it.
James Boocock is general manager of Legal Solutions and a future market trend specialist at Thomson Reuters based in Sydney.