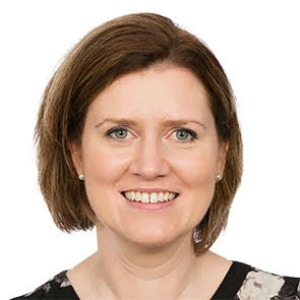 Major law firms can take a number of lessons from the arrival of supermarket challenger brand Aldi in Western Australia, writes Katherine Thomas.
The big news in WA last week was the arrival of Aldi, with four stores across Perth and an intention to open 12 more by the end of the year. Believe it or not, this was headline news on local radio and Premier Colin Barnett braved the cold to make it down for the opening of the Kwinana store.
"Game-changer," said the headline in PerthNow; "challenging the duopoly in WA," said WA Today; and the Facebook group ALDIholics, well, they were beside themselves with excitement.
One may scoff at the level of interest this generated in WA (the 'wait awhile' state), but deeper consideration highlights the truly transformational nature of Aldi's arrival for the grocery sector in the state. For years, it has been dominated by Coles and Woolworths which, between them, account for more than 70 per cent of the market.
I've only lived in WA for six months, but, believe me, I already know that it's difficult to avoid these big beasts if you're shopping for a family of five. Even I'm excited about the arrival of Aldi and what this signals for the over-priced, complacent duopoly in WA.
Since arriving on Australia's east coast in 2001, Aldi's market share has grown to 11 per cent and analysts predict five to six per cent growth in the short to medium term: double that predicted for the established brands. Why has Aldi been so successful?
1) It is are clear about what it offers. Low prices, no frills, convenience and quality. Is going to Aldi a similar experience to visiting my local deli? No, and I don't expect it to be. Aldi knows it isn't for everyone or for all situations, and Aldi doesn't care. There are more than enough people who will buy what it sells.
2) They are clear about what they don't offer. You won't find wide choice in Aldi. I know from experience that it's not the place to go for specific ingredients for a fancy meal. However, it provides enough of the essentials to satisfy an average family's weekly shop. Hands up if you've ever felt overwhelmed in a traditional supermarket – I know I have.
Aldi reduces this stress by providing fewer choices. Commercially, because its eggs in fewer baskets, it secures closer, longer-term supplier partnerships that enable it to offer high-quality goods at lower prices than its competitors.
3) It orientates all of their operations towards delivering its customer proposition. Aldi's operations are ruthlessly standardised and then executed consistently.
Its store people are paid well because they are expected to deliver this operational efficiency all the time, every time. It's supply chain is small, local and focused. Its stores are functional, medium-sized and easy to navigate. Everything that Aldi does points directly to delivering its unique, clearly defined customer experience.
4) It treats its customers as smart consumers. I feel savvy visiting an Aldi store, knowing that I'm buying essentially the same goods without paying a premium. There's an almost ascetic quality to Aldi that appeals in a world of over-consumption and over-stimulation. So, despite the fact that Aldi doesn't come with any bells and whistles, shopping there makes me feel good.
5) It has chaser brand hunger. Don't underestimate the power of a chaser brand's desire to prove itself and the power of established brand's complacency to blind them to realities. In response to Aldi's openings this week, the Chief Executive of Wesfarmers (the owners of Coles) said, Aldi had an "offer and cost base" that worked with customers, but he felt that Coles' format still provided it with an edge.
"We find efficiency benefits on getting more people on the floor buying fresh products," he said.
I'm afraid I don't know what he means – do you? Could it be that this cloudy rebuttal of Aldi's proposition suggests that Aldi has reached what Dr Max McKeown calls 'strategic paradise', "where you offer what your customers value but your competitors do not understand"?
When Aldi entered the UK grocery market in 1990, it was a small player, scoffed at for being low-grade, cheap in all senses of the word and certainly not the place your average consumer would visit. Roll forward 26 years and Aldi has 5.6 per cent of this competitive and mature market and the two 'discounters', Aldi and Lidl together take a 10 per cent share, above Waitrose, Co-Op and only just behind Morrisons.
Aldi was ahead of its time when it arrived. Consumer attitudes and cultural norms did not accommodate such a low-priced, no-frills retailer within the mainstream. And then the GFC happened. Before I left the UK in 2015, over 30 per cent of the cars outside my local Aldi were premium German brands. Need I say more?
It doesn't take much imagination to see the comparison here between established law firms and new propositions entering the legal market. A number of comments made in the Lawyers Weekly article Great Expectations, suggested that the reality of NewLaw's achievements so far don't meet its hype. This could be seen as an equivalent to the 'scoffing' of the chattering classes when Aldi opened in the UK all those years ago.
Parallels can be drawn between the 'same old, same old' pronouncements about size, quality, longevity and strength-in-depth by traditional law firms and the messages coming from the duopoly of Coles and Woolworths. Big law firms' mis-use of the terms 'innovation' and 'agile' to describe minimal changes in the status quo don't seem far removed from the cloudy, unspecific comments from Wesfarmer's CEO last week.
Traditional law firms: there is still time to adapt and change before it's too late. Your client bases, brand strength and infrastructure are assets that NewLaw can't match for now. So, combine this with client-centred, frank, uncomfortable and honest thinking, to develop new ways of delivering legal services that clients value and your competitors do not understand.
Katherine Thomas is a former law firm executive who recently launched Katherine Thomas Consulting