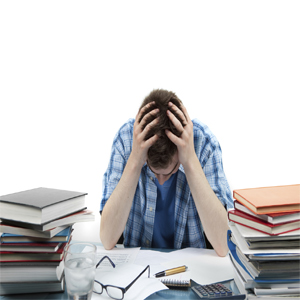 Two dismissed law students from Texas Southern University (TSU) are contending that their D grades in a first year contracts subject were given "arbitrarily".
The Houston Chronicle reports that Jonathan Chan and Karla Ford are suing their former law school and adjunct professor for "negligent supervision, emotional distress, defamation" and even breach of contract.
The pair, who imagined they would be spending this year revelling in torts, briefs and litigation as second-years at TSU, got a rude shock by the bad grade, which they claim the defendants refused to justify. The lack of explanation made it virtually impossible for Chan and Ford to launch a credible internal challenge, they claim.
Chan, 26, and Ford, 27, claim they were "curved out" by the then-adjunct professor Shelley Smith rather than marked on their individual performance. They are reportedly "devastated" and embarrassed by the situation and are, unsurprisingly, convinced they deserved a higher grade (which would have made all the difference).
According to Lowering the Bar, the practice of "grading on the curve" has been challenged before (unsuccessfully) by the victim of a C grade, who brought similar claims to the abovementioned but also fished out the first, fifth, and 14th Amendments in defence of his or her sheer sense of entitlement.
Folklaw thinks that putting in this much effort in the first place could save a lot of time, effort, money and embarrassment. D is just one grade, after all. If Chan and Ford were able to maintain even a B in other classes they would have made the 2.0 GPA cut-off.
Another student has also tried to sue his law school on the bright idea that his university discriminated against people who couldn't type very well.
Perhaps Ford and Chan could argue that they couldn't hear the professor very well, or that the university grounds weren't grassy enough for study, and a mention of the constitution could surely aid their supreme rights.
Apparently the law school dean, Dannye Holley, was unsympathetic to the students' plight in court.
"These are first-year students who flunked out," he told the National Law Journal, adding that is was faculty policy to show students who don't maintain a minimum grade-point average the exit door.