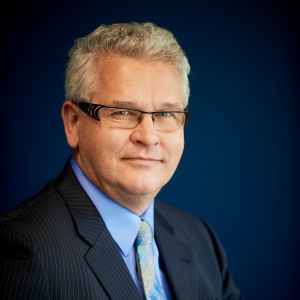 Lawyers have an obligation to take action on the issue of Indigenous incarceration rates, writes Bill Potts.
As lawyers, we represent and act for some of the most disadvantaged people in our community. It is imperative that we take concrete steps to improve the circumstances of disadvantaged members of our society, specifically our Indigenous people, who are excessively over-represented in Australian jails.
Lawyers see this disadvantage first-hand, but we also have a voice. We have the privilege to know, and therefore we have the duty to speak and to act.
What we are currently seeing is the over-representation of Indigenous people in jail, more deaths in custody and the under-representation of Indigenous people within our justice system.
It's been 24 years since the Mabo decision, 20 years since the last significant report on Indigenous deaths in custody, 18 years since the advent of National Sorry Day (26 May), and seven years since Australia gave its formal support to the United Nations Declaration on the Rights of Indigenous Peoples.
So why do I get the feeling that not much has changed?
Because no amount of legal expression of sorrow or regret, though appropriate, is going to be effective without concrete steps to ensure that some of the most vulnerable people in our society are dealt with equitably and fairly.
One concrete step we have welcomed in Queensland is the re-opening of the Murri Court in our justice system.
The first of 13 Murri courts was formally launched in Rockhampton on 13 April as part of the government's election commitment to reinstate diversionary court options for Aboriginal and Torres Strait Islander (ATSI) people in Queensland.
Murri courts first began in 2002 in response to the disproportionate number of ATSI people incarcerated in Queensland jails, but were axed in 2012.
These courts provide access to culturally competent service providers and referral pathways to address the underlying causes of criminality. They have proven their worth in diverting people from the criminal justice system.
A Murri court is a Queensland Magistrates Court that is available to sentence eligible ATSI offenders who have pleaded guilty. It is presided over by a magistrate, and supported by local elders or respected persons who provide cultural advice to the magistrate.
I hope that, as in Victoria, the Murri court concept will in time be extended to the District Court.
The 'concrete step' I would yet like to see is true Indigenous representation within the judiciary. Of the 90 or so magistrates in Queensland, the merest handful – four, I believe – can claim an indigenous heritage. For the judges of the District Court and Supreme Court, there is zero Indigenous representation, to the best of my knowledge.
While appointments to the judiciary should always be based on merit, more thought needs to be given to ensuring that it reflects the diverse composition and makeup of our society.
I believe that we have the opportunity to use our voices to speak and act for those most disadvantaged in our community.
Bill Potts is a director of Potts Lawyers and president of the Queensland Law Society.