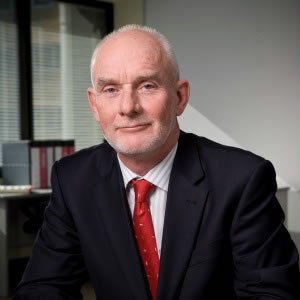 A recent decision in the Federal Court could redefine the circumstances in which trademark holders can lose their marks, writes Ken Philp.
In a unanimous decision by five Federal Court judges, Bennett & Philp won an appeal case over the issue of a trademark owner failing to show proper control and use of their mark.
We argued that the mere existence of a quality control clause in a trademark licence was not sufficient evidence of its 'use' under Australia's trademarks legislation.
The action was played out as part of an ongoing global trademark war between rival alcohol brands Wild Geese and Wild Turkey, which has involved litigation in about 55 cases around the world over the past 15 years.
For the last three years I have been acting for the Wild Geese company, Lodestar Anstalt, in its latest battle with Campari America, the owner of the Wild Turkey trademarks.
The case centred on Wild Geese seeking to remove Campari's trademarks to the brands Wild Geese and Wild Geese Wines for 'non-use' of the marks in Australia in the relevant non-use period. Lodestar Anstalt wants to market its whiskey under the Wild Geese brand name but could not do so while the trademarks were held by its rival.
Under Australian legislation, if you don't use a trade mark or do not properly control its use by a licensee for a period of three years and one month before an application to remove it is filed, then you are vulnerable to losing it.
While there have been many instances of trademarks being forfeited due to lack of use, this court appeal was a precedent-setter because it was the first major case since the 1960s to argue about the definition of 'use' and 'control' of a trademark as factors in a trademark's non-use.
At the start of the appeal process, the Chief Justice directed there be a full bench of five judges, instead of the usual three, to hear the appeal, because the court considered the matter to be important to Australian trademark law.
Campari had licensed the trademarks Wild Geese and Wild Geese Wines to a small South Australian wine producer called Wild Geese Wines Pty Ltd, the original owner of those marks.
It acquired those marks from that producer under an assignment agreement and immediately gave back to the producer a perpetual, royalty-free licence for them. We argued there was a bare quality control clause in the licence. In other words: Campari did nothing to control the use of the trademarks by the licensee.
My main argument was that the mere existence of a quality control clause was not sufficient evidence of its 'use' under the act. A precedent-setting judgement in the 1960s said that the necessary connection that needed to be established between the trademark owner and his goods need only be "slight", such as having a quality control clause. However our argument was that there still had to be actual exercise of control and not just the theoretical possibility of control being able to be exercised.
Wild Geese's original action to have Campari lose the trademarks succeeded, but Campari appealed and won. We then appealed that decision for Lodestar. The Full Court of the Federal Court found in favour of the appeal five-nil, with costs.
What had not been decided until this case was that if you want a control clause over your trademark, you have to show actual control over its use, not just theoretical control. The message it sends to businesses is that if you are a trademark licensor, you need to show you are actively involved in control of the mark's use by your licensee. If not, you could lose the trademark.
Fellow director of our firm and intellectual property law expert Tony Bennett says the decision has major implications for both licensees and licensors, and whether or not the trademarks that are licensed are vulnerable to a non-use removal application by a commercial rival or, indeed, the licensee, in a non-use period.
All trademark licence agreements will now have to be carefully scrutinised in light of the Federal Court's decision.
We are advising licensor clients on the reviewing of their licence agreements and their procedures for control of their marks under those agreements; or, if they are licensees, how they might extract some commercial advantages from their licensors.
We believe clients, as a matter of caution, should undertake a high-priority review, regardless of whether an appeal against this decision eventuates.
Although the Federal Court's decision can be subject to appeal by the other side, it must first go through the process of seeking leave to appeal from the High Court.
The appeal was heard by the Federal Court in November last year, and judgement was handed down late last month. It is not yet known if Campari will seek leave from the High Court to appeal the decision.
Ken Philp is an intellectual property lawyer and a director of Brisbane firm Bennett & Philp Lawyers.