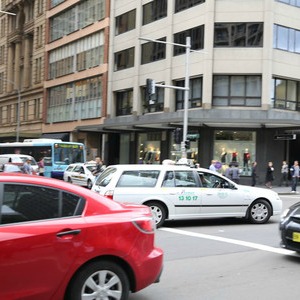 As the cost-effectiveness, accuracy, reliability and coverage of telematics improves, its use by governments for regulatory purposes will become a 'no-brainer', write Marie Cocheril and Michael Anthonisz.
In this article, telematics refers to integrated systems of information, communications and sensor solutions used in vehicle-to-somewhere; vehicle-to-vehicle; vehicle-to-infrastructure; and infrastructure-to-somewhere applications. Such applications include monitoring and reporting of vehicles; monitoring and reporting of infrastructure; providing information from and to vehicles; connected and co-operative vehicles; and automated and autonomous vehicles.
The Intelligent Access Program (IAP) is the first road regulatory use of telematics in Australia. The IAP relies on certified telematics providers (IAP service providers) and their approved GPS-based telematics devices and systems (approved intelligent transport systems) to offer road authorities a compliance solution when it comes to allowing operators of heavy vehicles access or enhanced access to the public road network.
Transport Certification Australia (TCA) certifies service providers and approves intelligent transport systems for use in the IAP, and generally administers the program on behalf of road authorities. The IAP has been in operation since 2008 when the first IAP service provider was certified by TCA.
There are currently a number of access permits that use IAP, such as those for operating at higher mass limits in NSW and Queensland, and operating oversized and over-mass mobile cranes and concrete pump trucks in Victoria. Operators interested or requiring such access must engage an IAP service provider to monitor their compliance with access conditions using the IAP service provider's approved intelligent transport system.
The approved intelligent transport system, consisting of an in-vehicle unit and a back-office processing system, monitors the movement of a vehicle, processes information gathered from the vehicle and (where detected) automatically reports a non-compliance with agreed access conditions (e.g. route, time, speed) to the road authority's complementary systems.
The use of telematics for regulatory purposes will be guided by policy principles. Two fundamental policy principles that underpin IAP should underpin any use of telematics for regulatory purposes. These principles relate to the use of the information or data collected. These principles are enshrined in legislation and reinforced in model contracts between stakeholders.
The first of these fundamental principles is that the information collected or generated using telematics is owned by the transport operator. In IAP legislation, this is recognised in sections applying to IAP service providers and TCA regarding use and disclosure of IAP information. Both sections broadly permit the disclosure of IAP information about a transport operator's vehicles to that transport operator.
The only types of information that cannot be disclosed to a transport operator under IAP are:
(a) a non-compliance report;
(b) information that a non-compliance report has been made;
(c) information disclosed to an authorised officer of a road authority or a police officer under a warrant; and
(d) information about tampering with the approved intelligent transport system, including that a report has been made to the road authority.
The above exceptions allow a road authority (or other law enforcement body, in the case of a warrant) to investigate a breach of the applicable permit (or other offence, in the case of a warrant) without interference and potential removal or destruction of evidence.
The second of these fundamental principles is that only information indicating non-compliance with specified conditions is reported to road authorities. As telematics continually monitors the movement of a vehicle, it has the potential to be a surveillance tool. This raises privacy issues and concerns. Further, information about a transport operator's operations is often commercial-in-confidence. To allay these concerns and fears, the reporting model is exception-based, i.e. only information indicating non-compliance is reported to road authorities.
The other information that is gathered or collected in the course of monitoring must be kept securely and destroyed by IAP service providers and TCA after a period of one year. Road authorities cannot generally obtain this information from the IAP service provider or TCA. The handling of IAP information (including its collection, use, disclosure and storage) is tightly regulated under IAP legislation, as privacy considerations were paramount in the design of the IAP.
The above principles relating to the use of information collected or generated under the IAP are also reinforced in model contracts between program participants. The TCA/IAP Service Provider Certification Agreement (Certification Agreement), awarded by TCA to a telematics provider once it has passed the rigorous process of being certified as an IAP service provider, and the IAP Service Provider/Transport Operator Agreement (Transport Operator Agreement) between each IAP service provider, each transport operator and TCA, both contain consistent provisions with respect to the handling of IAP information and personal information.
The latter contract also provides a critical link with the legislative requirements, as it provides notice of information management (i.e. collection, use, disclosure, access, etc.) under the IAP and obtains the consent of the transport operator to such management.
The two fundamental policy principles outlined in this paper, reflected in legislation and model contracts, are essential to the successful deployment of telematics for regulatory purposes. The introduction of any new technology such as the IAP for regulatory purposes naturally creates anxiety and fear for those regulated, that it will be used for broader surveillance and law enforcement purposes.
If the principles and safeguards are strictly upheld by a vigilant administrator of the program, transport operators can be assured that telematics (and the information collected and generated by it) will only be used for the regulatory purpose for which it was deployed, and not for any unrelated or ulterior purposes. In time, this will relieve any initial concerns and fears that telematics will be used for general 'big brother'-style surveillance.
 Michael Anthonisz is a senior lawyer and Marie Cocheril is the general counsel of Transport Certification Australia.